If You Build It They Will Come
Technology is undoubtedly changing the team sports business.
Technology is undoubtedly changing the team sports business and no where is that more apparent than in the proliferation of online Uniform Builders being offered by almost all of the major apparel and headwear vendors to team dealers. When combined with online team stores, dealers can offer their customers services unheard of even a few years ago.

Team Insight asked these major apparel vendors to explain the capabilities of their online Uniform Builders and their benefits to team dealers and their customers.
A4
Website: www.a4.com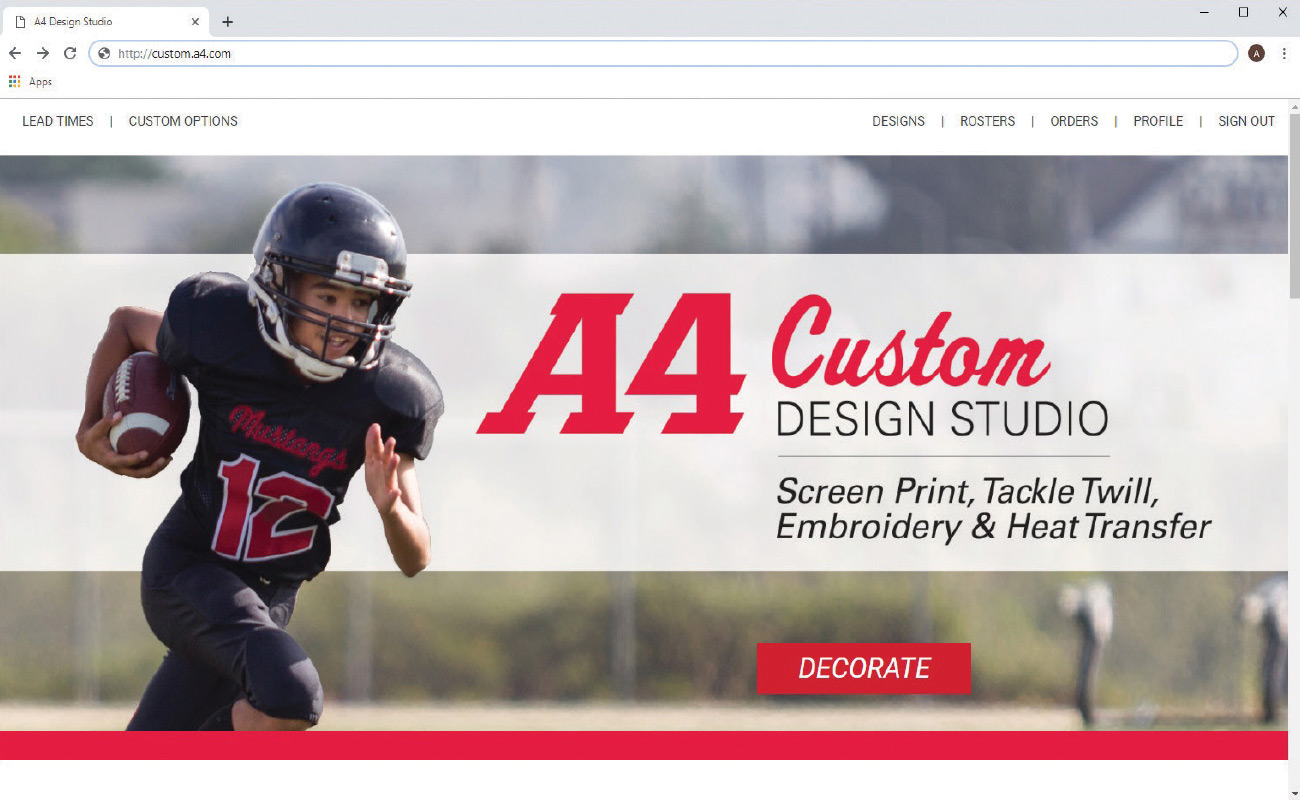 Features: With the A4 Custom Design Studio team dealers can build and order uniforms in just a few minutes; decorate with screenprint, heat transfer, tackle twill and embroidery; add team names, player names, numbers, logos and custom art; save and share uniform designs; and add, save and share rosters
Future Upgrades: A4 plans to add more capability, including a re-labeling option so dealers can brand the apparel as their own.
Athletic Knit
Website: www.athleticknit.com
Uniform Builder: www.athleticknit.com/customize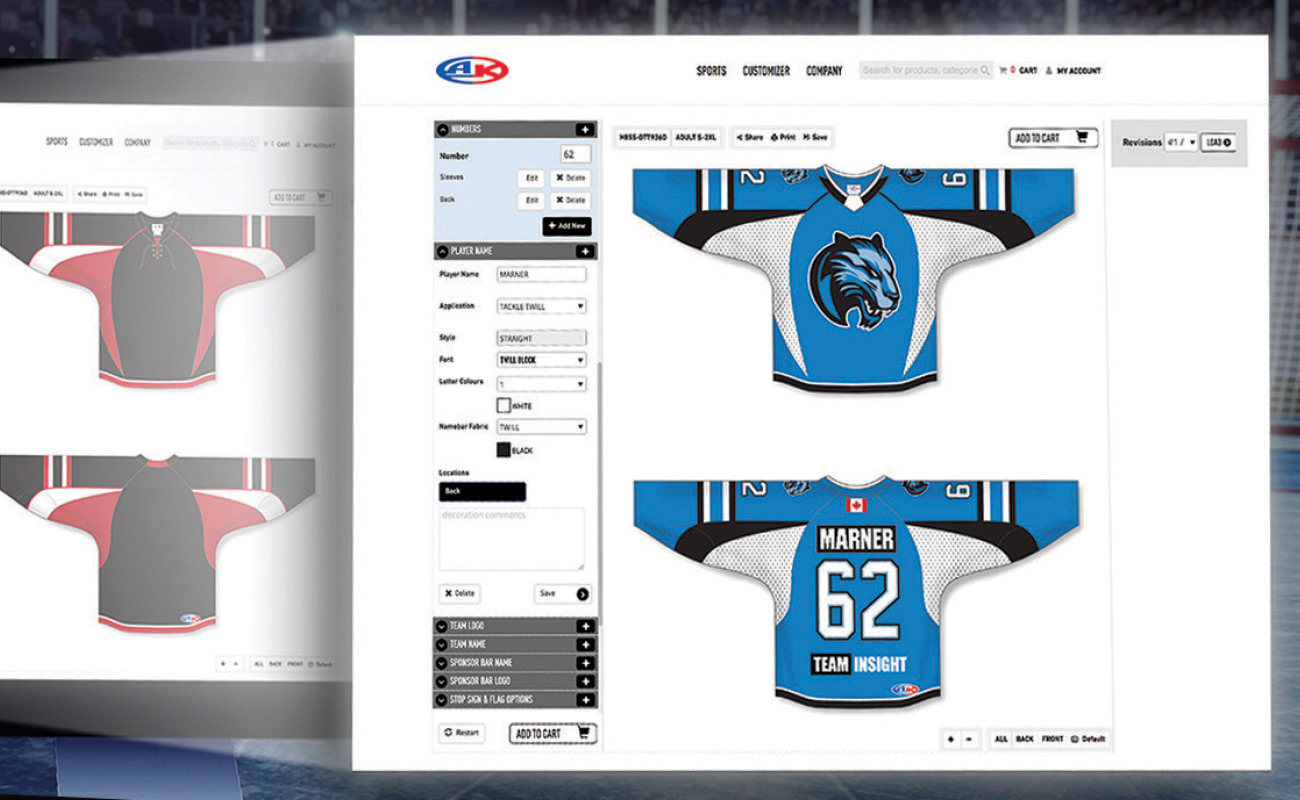 Features: AK's Uniform Builder features more than 5000 customizable products. Users have the ability to choose from a wide variety of colors, fabrics and construction options. The Logo Builder allows users to customize and build stock logos and team names and to have the ability to manipulate and edit colors of uploaded user logo/graphics.
Recent Improvements: Users can now customize the construction of stock products and can switch products from cut-and-sew to fully sublimated designs
Future Upgrades: Accessories such as banners, scarves, garment bags and pennant flags will be available and fully customizable on the Builder as well. Sales tools added include the ability to save mockups to the user's own dealer portal and options to create sales flyers to allow dealers to present multiple customizable/decorated products.
Augusta Sportswear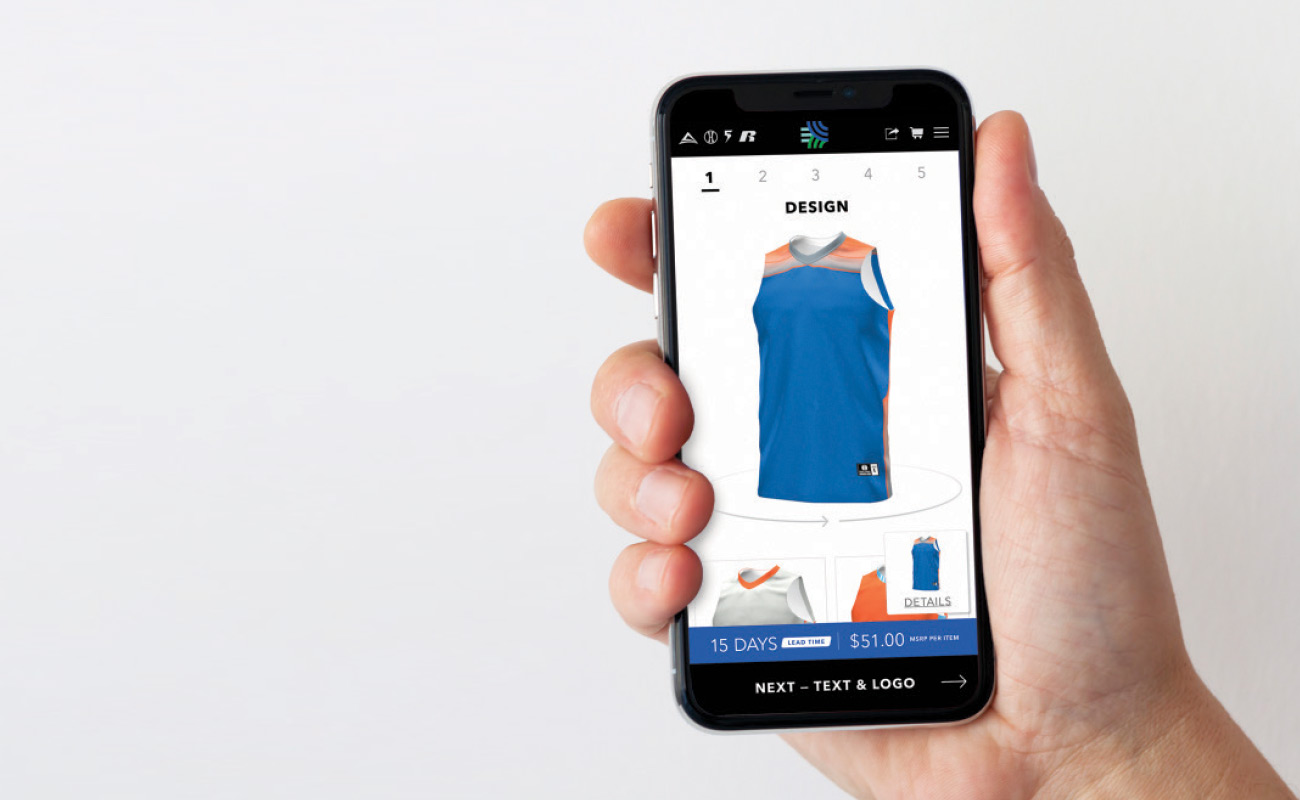 Features: Augusta Sportswear Brands has unveiled a state-of-the-art sublimation design experience called FreeStyle Sublimation. FreeStyle Sublimation differentiates itself from other sublimation options through its sophisticated, yet simple interface. Users will be able to design custom apparel via desktop or mobile devices at a game changing speed across all four brands.
Recent Improvements: "We left no stone unturned in creatively developing a fast, easy-to-use breakthrough design tool that makes creating sublimated garments an enjoyable process," says Brad Sullivan, VP–custom solutions at Augusta Sportswear Brands. "We believe FreeStyle Sublimation is a game changer for us and our customers as we continue to invest in technology that makes it easier for our customers to get what they need from us fast."
Future Upgrades: Augusta Sportswear Brands will launch FreeStyle Sublimation late-summer of 2019.
Champro
Website: ub.champrosports.com
Features: The Uniform Builder is a user-friendly system that allows for complete customization of teamwear and apparel. Logical navigation and a step-by-step decorating process make it extremely intuitive and easy to select and build custom uniforms. A user-focused and fully integrated order management tool combined with a dedicated customer service team provides order tracking and account management.
Recent Improvements: A custom Order Dashboard online tool provides a one-stop area for customers to check order status, review/manage past orders and make reorders and fill-ins. This addition makes tasks such as project review and account management simple and straightforward. Convenient links for new custom orders, uniform building and live chat are all available via the Custom Order Dashboard.
Future Upgrades: Champro will be upgrading with enhanced graphics and a more intuitive user interface, as well as decorating features to provide a better overall experience with more options and control.
Cliff Keen Athletic
Website: www.cliffkeen.com
Uniform Builder: www.cliffkeen.com/category/5/uniform-builder
Features: Cliff Keen's Uniform Builder allows customers and dealers to build, store and send custom uniform designs. Easy click-and-drag navigation with artwork and color selection makes customization a snap. Dealers can build uniforms and submit their orders via B2B and can create custom uniform kits, custom women's gear and other uniforms and then send them in with attached purchase orders via B2B.
Recent Improvements: The Uniform Builder allows for storing designs in a customer's own locker, along with the ability to change saved designs, reorder saved designs and share designs with social media. A coach can now also send saved designs to a preferred Cliff Keen dealer.  
Future Upgrades: Cliff Keen aims to make the customization and ordering process even more seamless for our dealers, taking the legwork out.
DynamicTeam Sports
Website: www.dynamicteamsports.com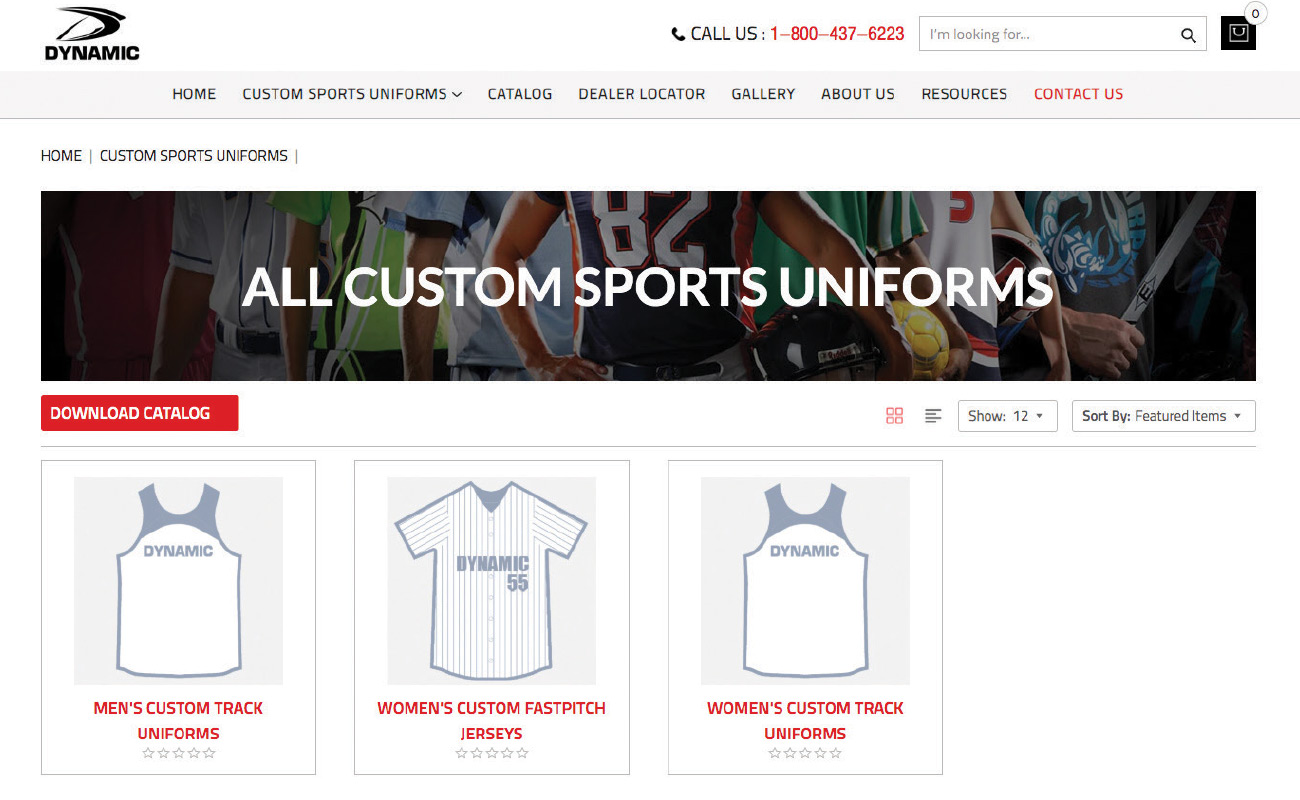 Uniform Builder: The Uniform Builder is available on almost all sports underneath the "custom sports uniforms" header.
Features: Its Custom Builder highlights the versatility of the company's styles. Users can customize hundreds of designs by selecting their team colors and then using its color randomizing button to view all of the possible design combinations for their style.
Recent Improvements: The Builder allows customers to switch between designs and cuts within one design session rather than entering and exiting to try different styles. It also has a built-in roster template that allows customers to enter their information.
Future Upgrades: The Builder is currently being developed as a white label solution that will allow end users to design uniforms and submit quote requests straight from their preferred dealer's website.
Founder Sport Group
Website: www.foundersport.com
Features: Alleson Athletic has a very robust uniform builder for stock and custom sublimated uniforms. Dealers can quickly select colors and fonts, upload their own graphics and rosters, place new or fill-in orders and add special features such as braiding and stitching. Training and support is available for new users.    
Recent Improvements: As of June 1, dealers will be able to decorate Badger Sport and Alleson stock product with ease at FounderSport.com. Users can upload and resize graphics via a simple drag-and-drop interface. A running tally of art charges is provided, along with each user's art library.  
Future Upgrades: After inputting a sport or activity and colors, users will instantly see a catalog of custom-designed products across price points for both stock and custom sublimated garments. Dealers and coaches can zero in on a selection and each choice can be further customized to get the exact look the customer is seeking.
Outdoor Cap/OC Sports
Website: team.outdoorcap.com
Cap Builder: csi.outdoorcap.com/Designer/FullCount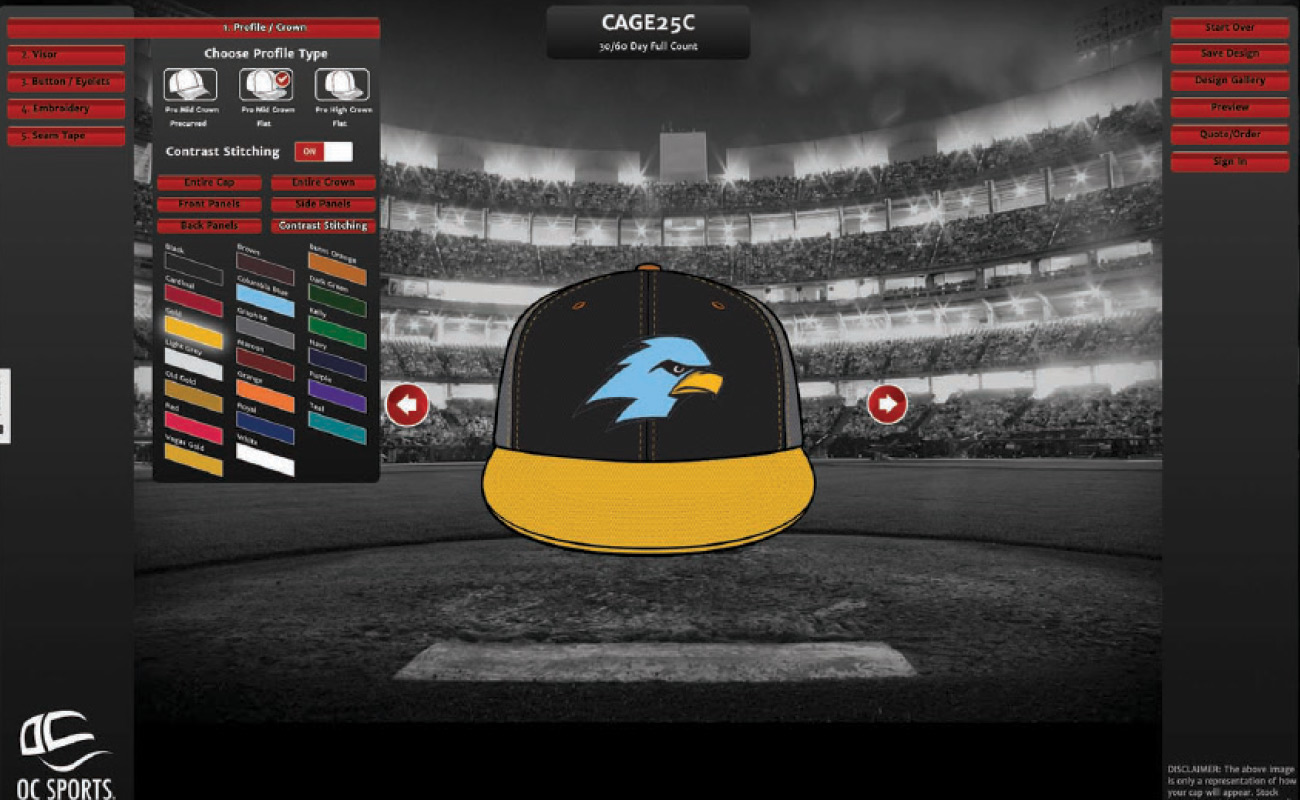 Features: The Custom On-Field Cap Creator allows customers to build a cap based on any of its 27 available on-field styles. They can choose the cap's profile, individual panel colors, button and eyelets, and seam taping in addition to a custom logo. Most of its caps are available in up to 20 different colors.
Recent Improvements: All of its new styles and fabrics are available for customization on the On-Field Cap Creator. Also added: a button that links to its dealer locator for coaches and teams creating their designs.
Future Upgrades: OC Sports plans to introduce a next-generation cap creator in late 2019.
Powers Manufacturing
Website: www.powersathletic.com
Uniform Builder: www.powerscustomuniforms.com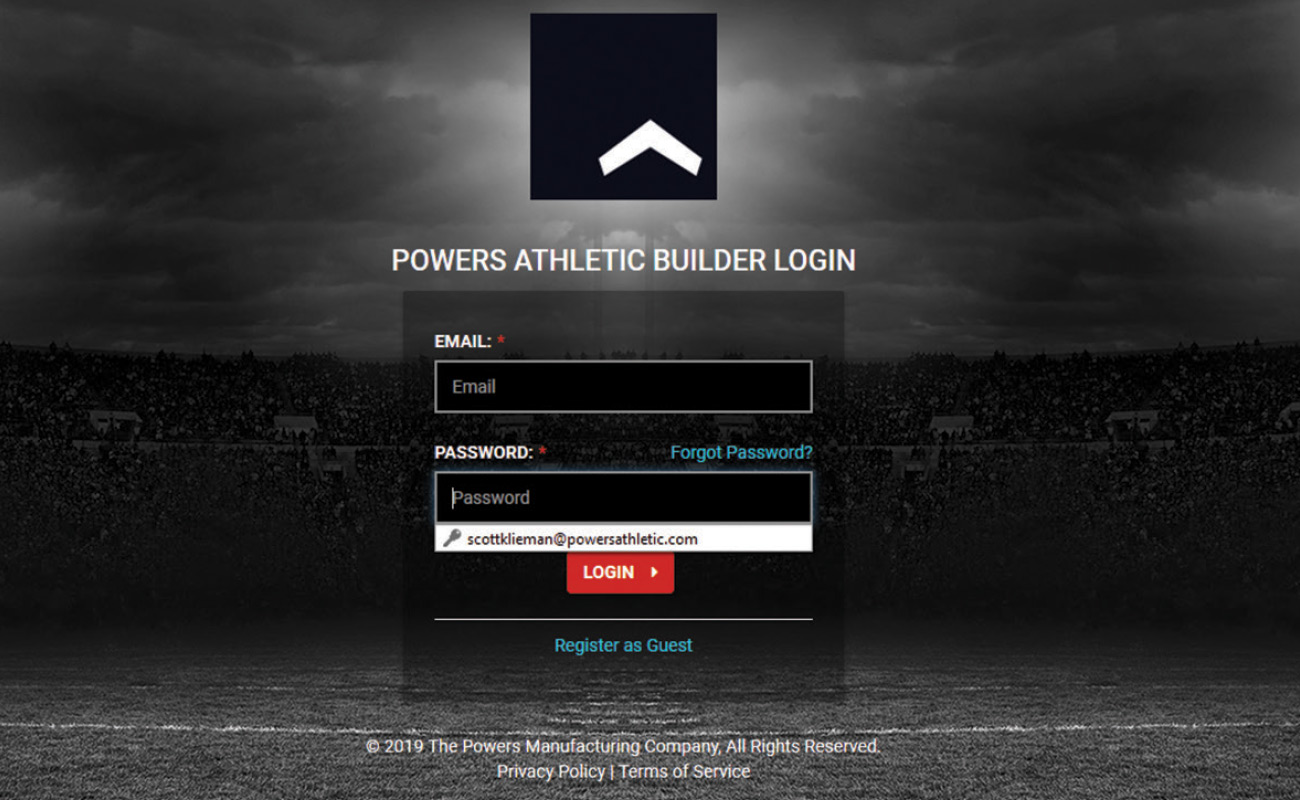 Features: In addition to choosing colors, team names in specific fonts and color, the Uniform Builder has the ability to upload custom logos where available along with custom fonts.
Recent Improvements: Direct order entry from the uniform builder. Users simply add a PO number and shipping instructions and the order can be placed directly to Powers from the builder.
Future Upgrades: As more customization is required for "Modified or Limited" option products, the ability to accommodate those special requests directly from the Builder with pricing mechanisms for these special requests is being considered.
Pro Feet
Uniform Builder: www.sockbuilder.com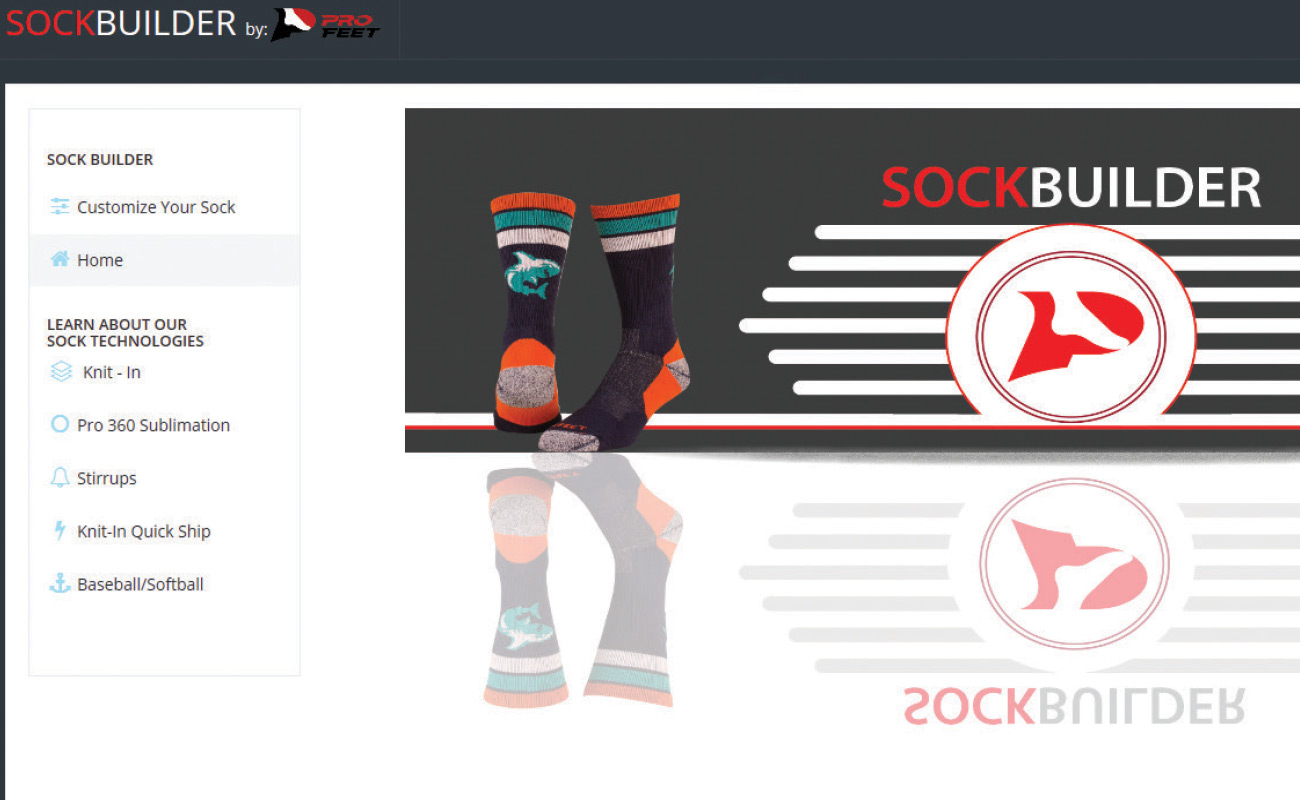 Features: Its Uniform Builder has two major functions. The first is an educational tool to tell the dealer about the five different technologies available within its custom program. The second is the ability to digitally create, store, email and change all custom mockups.
Recent Improvements: Pro Feet recently added a baseball softball program to the builder — 12 pair minimums allow for this program to be utilized by any baseball or softball team.
Future Upgrades: The company is planning a full revamp to include connectivity to its ERP system in the third quarter.
Pukka
Uniform Builder: hatcustomizer.pukkainc.com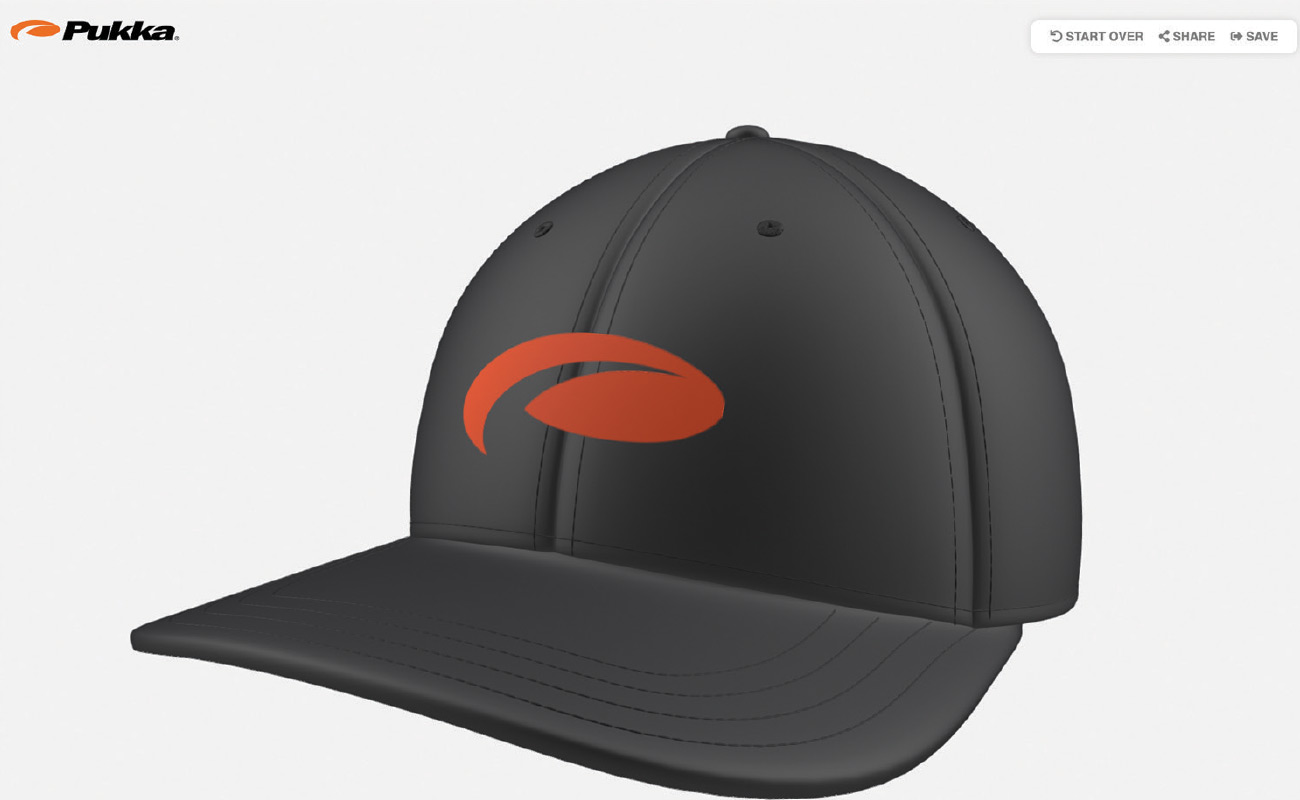 Features: Pukka's hat customizer allows an end user to build a fully custom hat in real time. High Crown or Traditional, Curved or Flat Visor, Adjustable or Stretch-Fit are just some of the different options on the Builder.
Recent Improvements: Pukka's goal was to provide the end user with a tool that guides them through the optimal custom headwear design experience.
Future Upgrades: With 26 billion different combinations already available in its program, Pukka plans to update its Hat Customizer by adding additional hat and knit silhouettes, as well as new fabrics and colors.
Rawlings
Uniform Builder: mylocker.rawlings.com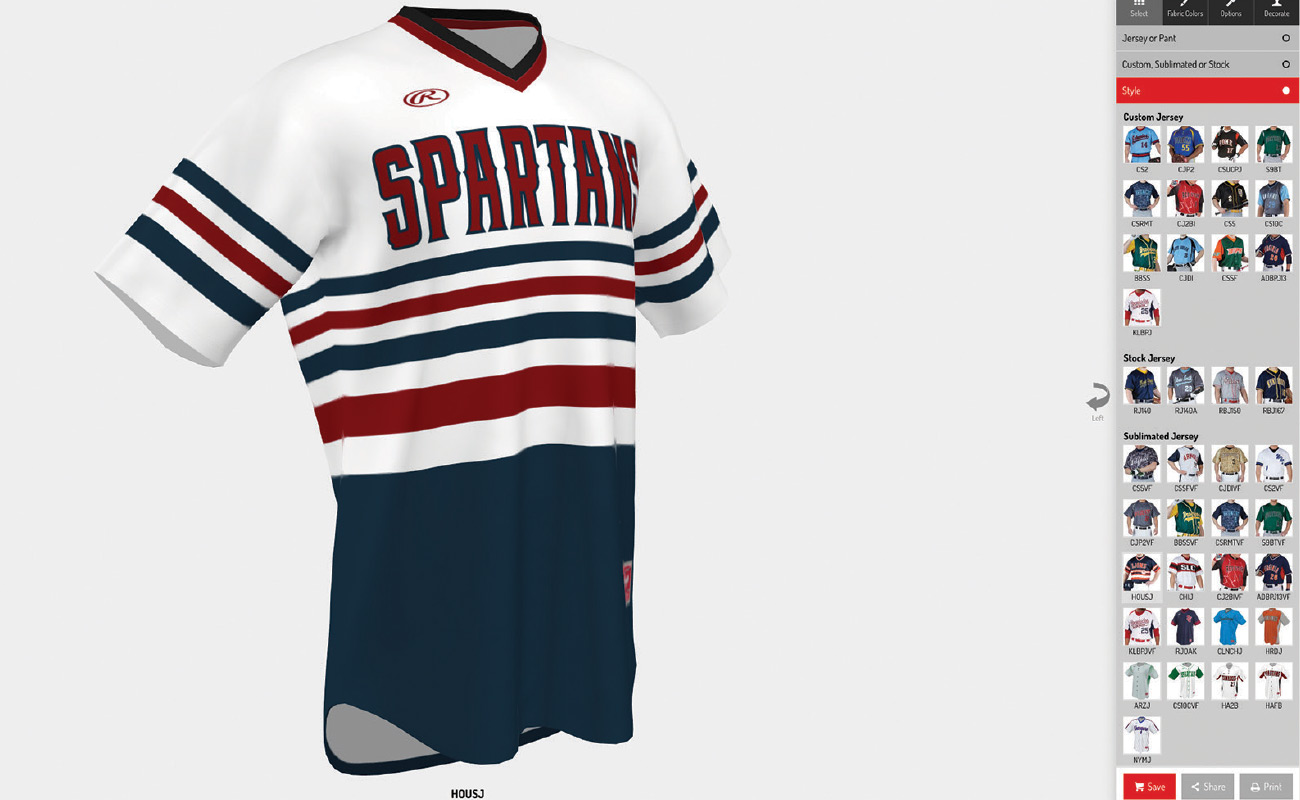 Features: The Rawlings Uniform Builder offers a 3D visualization of its jerseys and pants with dynamic renderings of colors, names and logos. The interface is user-friendly and responsive in terms of design and is built to allow for integration with other platforms/partners.
Recent Improvements: In addition to new products being available on the Rawlings uniform builder, including its Quick Turn apparel options, it has added new fonts and stock logos.
Future Upgrades: Rawlings plans to introduce a selector tool to allow for an easy, targeted way to find the right uniform. Another goal is to update the user interface to continually enhance the mobile/tablet user experience. Also planned are more custom offerings, including fabric types, sizing and placement options.
SanMar
Website: www.sanmar.com
Uniform Builder: www.sanmar.com/marketing/marketingtools/customwebsitesuniform-builder
Features: Customers can use SanMar as a free web developer to create customized e-commerce sites using as many SanMar products as they want. These sites allow customers to buy directly from dealers online and dealers can create as many free sites as they want. Among the features: Price each item individually; feature products in a customer's colors and add logos; create a home page with an HTML editor; build in e-commerce capability with PayPal; add up to 24 non-SanMar products to maximize cross-selling
Recent Improvements: One of its template options "Bold" now offers customization and control for color selection to allow customers a more customized experience when trying to match colors of the site with each specific end user or need.
Twin City
Website: www.tcksports.com
Features: TCK's Builder allows for custom colors and/or logos to be dropped into its custom styles. End users can then email their designs to the team dealer directly from the site. The team dealer can then log in and place the order online.
Future Upgrades: TCK plans to update the infrastructure in early 2020 that will allow it to integrate more seamlessly into the company's operating system, allowing for faster turnaround time.