Riding the Wave
Team dealers are turning to vendors to keep up the sublimation momentum.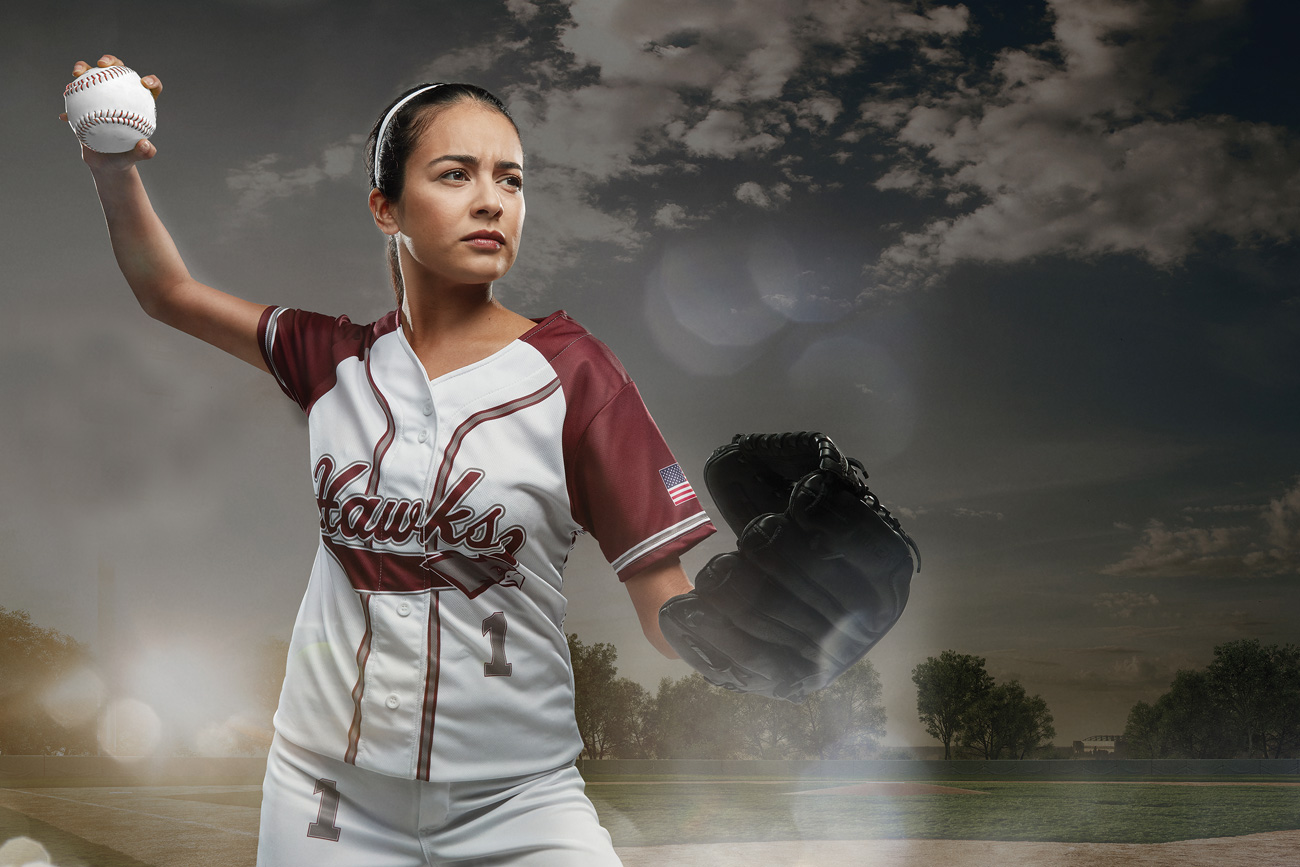 The sublimation tech wave is cresting. The decorating technology is more accessible than ever with quick ship versions, shorter lead times and lower prices. Team vendors are consolidating best practices and operations. Improved fabrics, better inks, more intuitive uniform builders and larger scale printers all improve performance, design and speed. Some say the once-unique technology is being commoditized.
Others say it has never been more specialized.
By all counts, the customization technology that disrupted the team uniform business has become the standard in every sport, except perhaps for football. Sublimation inks logos, numbers and other images directly onto white polyester fabric and delivers more bang for the buck with custom designs, easy fill-ins, and creativity with unlimited colors and placements.  
With nearly everything dealers sell personalized in some way, uniform sublimation co-exists with screenprinting and other decorating technology for team and fan wear.
The stage for all of this was set about a decade ago. Dynamic Team Sports was one of the first to use sublimation to customize performance uniforms. It created a sea change in what was possible, but like anything new it took time and vision.
"We've been involved in sublimation from the beginning with Dynamic Team Sports," says Mike Billings, chief operating officer at Billings Sports, Meriden, CT. "When it first came out, the high schools and college coaches laughed — they thought it would never work. We actually first sold it to little leagues that could order well in advance of their season."
"Today much of our uniform business is sublimated," adds Colin Sullivan, director of company development at Adcraft Printwear/Temple's Sporting Goods, Clinton, IA. "We're glad to hand that over because it's time consuming to personalize names and numbers on team uniforms. And it serves to free up our very busy in-house production schedule." In addition to advanced in-house design capability positioned to help schools create a consistent logo/brand, its in-house production includes embroidery, screenprinting and twill for online team stores, fan wear and corporate apparel.
The technology has only gotten better. With most of its shortcomings conquered, sublimated uniforms dominate the team market and continue to gain ground.
Sublimation's biggest point-of-difference has always been the availability of unlimited designs, placements and colors that teams crave.
"Sublimated uniforms account for about 60 percent of our total uniform sales. That's an especially large number given that it excludes football," says Doug Conway, owner of Bush-Keller Sporting Goods, New Albany, IN.
An early adopter, Conway started sublimating uniforms about eight years ago. "Our first order was from Dynamic for Spring softball pants that were hot pink with black stripes," Conway recalls. "Teams love that you can design with all the colors, designs and placements for one price. I think it will eventually become an option for football."
Sublimation syncs perfectly with current uniform designs. "As soon as you jump to two colors, names and numbers, sublimation comes into play. You get more bang for your buck across the board," says Sullivan. "Sublimation is getting better and quicker. There are more domestic production sites, as well as improvements in the modules we use to design and submit orders."
Quicker delivery times make the technology more accessible to more teams. "Now that most delivery clocks start at three weeks after approved art, it's to the point that we almost can't do it in-house any faster, " says Billings, who sells sublimated uniforms to all levels from youth to colleges. The exceptions are football and baseball pants, where durability and stretch are required.  "We've done some sublimated youth football jerseys with no complaints, but I'd never recommend it for higher levels."
To capture additional sales, many vendors have added new quick delivery options in limited design and style choices. For example, Champro offers a five-day express uniform option. "It costs more, but wow is it fast. It's really 10 days total because the clock starts with approved artwork," says Conway. "We used it for youth football leagues and it was as fast as we could do it in-house. It worked out well for youth leagues but I wouldn't recommend it for high schools."

The Obstacles
Turnaround time is still the limiting factor for teams, even though it continues to improve. "When we ask our customers about their budget, timeline and design preferences, time is still most often is the disqualifier when it comes to sublimation," reports Sullivan.
Yet even that is getting better, points out Conway. "Delivery times are generally faster than ever and new express delivery options can bring it into play for more teams, although it's more limited design-wise."
The increasing availability of the custom quick-turn production is not without unintended consequences for dealers. "The last minute just got shorter," says Conway. "Customers go on the same websites we do and they see the promise of three-day delivery. Often they don't realize the clock starts after approved artwork.
It creates a lot of stress. We prefer a little longer lead time."
While dealers have a lot of success selling sublimated uniforms, Billings has concerns about longer-term consequences.
"On one hand it translates to more customer options and smaller, more manageable vendor inventory," says Billings. "On the other hand, as the technology gets faster and everything moves toward custom, vendors stock fewer items, thus forcing our hand to do more sublimation."
He thinks the end result may turn uniforms into commodity items. "What started out as unique technology is now one-color, two-color and logo. Soon there is no discernable difference between products and I believe it can hurt the team dealer in the long run," he adds.

Brands Make Their Move
Providing personalized service to customers and standing behind products sold is the hallmark of team dealers and their point of difference in an Amazon world. They know they're as good as their worst brand. Quality, price point and uniform builders are major considerations.
"Our go-to brands are Under Armour, Champro and Alleson. We've been with Under Armour from the beginning and a lot of our high schools ask for that brand," says Conway.
"We look at the uniform builder," he explains. "Does the brand have a uniform builder that's easy and quick to navigate, with graphics that make the uniform look good? Customer service is also key. Our reps come in and tell us all they're doing to make it a better or faster process. Fine, but do they have design support that can answer questions quickly?"
Nike, Alleson, Champro and Power-Tek are the primary brands sold at Billings Sports. "We are selective about the brands we sell," says Billings. "It comes down to whose builder is easiest and who works with you to get it done. Some companies have great customer support. You can send it to them 70 percent done and they will complete it.  A lot of our reps will do the designs for us if we give them the specs."
Price point and quality of fabrics are other considerations. Sullivan counts on Adidas for branded, Alleson and Champro for mid price point, and Teamwork and Garb for quick turnaround options.
"Uniform builders come into play big time. Five years ago it was,  'wow a uniform builder.' Now everyone has them, but you want it to be easy to navigate and show a good representation of the final uniform," says Sullivan. "It's hard to feel confident with a clunky uniform builder. We try to eliminate as much time as possible in the design process. There is a lot we do on our end and we want the freedom to use our own designs. It scores a lot of points with us if we can do that.

Next Up?
The key to the future is stay open to new ideas and keyed into what customers want.  
"Eight years ago, we saw the future and put a lot of emphasis on web stores," Sullivan says. They built their own software to handle these orders, including tracking numbers, production orders, print/pack/fold and inventory.
"It took a lot of coding and IT, but it set us apart and we continue to use our own software," he says. "We're always looking down the road. It's hard to say how quickly some of the new technologies will be viable. Fifteen or 20 years ago we never could have foreseen where we are now. Maybe direct-to-garment technology will become more of a regular thing for big-scale printing."
Dealers continue to evaluate new directions and adopt what works for their business. Right now Billings is busy re-opening the front of his building to promote printables and fan gear.
"We closed retail 16 years ago, but now it's the fan gear and all the other stuff that brings in revenue so we're promoting that," he says. "If you're still looking at just the athlete on the field you're doomed."
DYNAMIC TEAM SPORTS • Christian Stagg, sales manager; Merissa Pence, marketing coordinator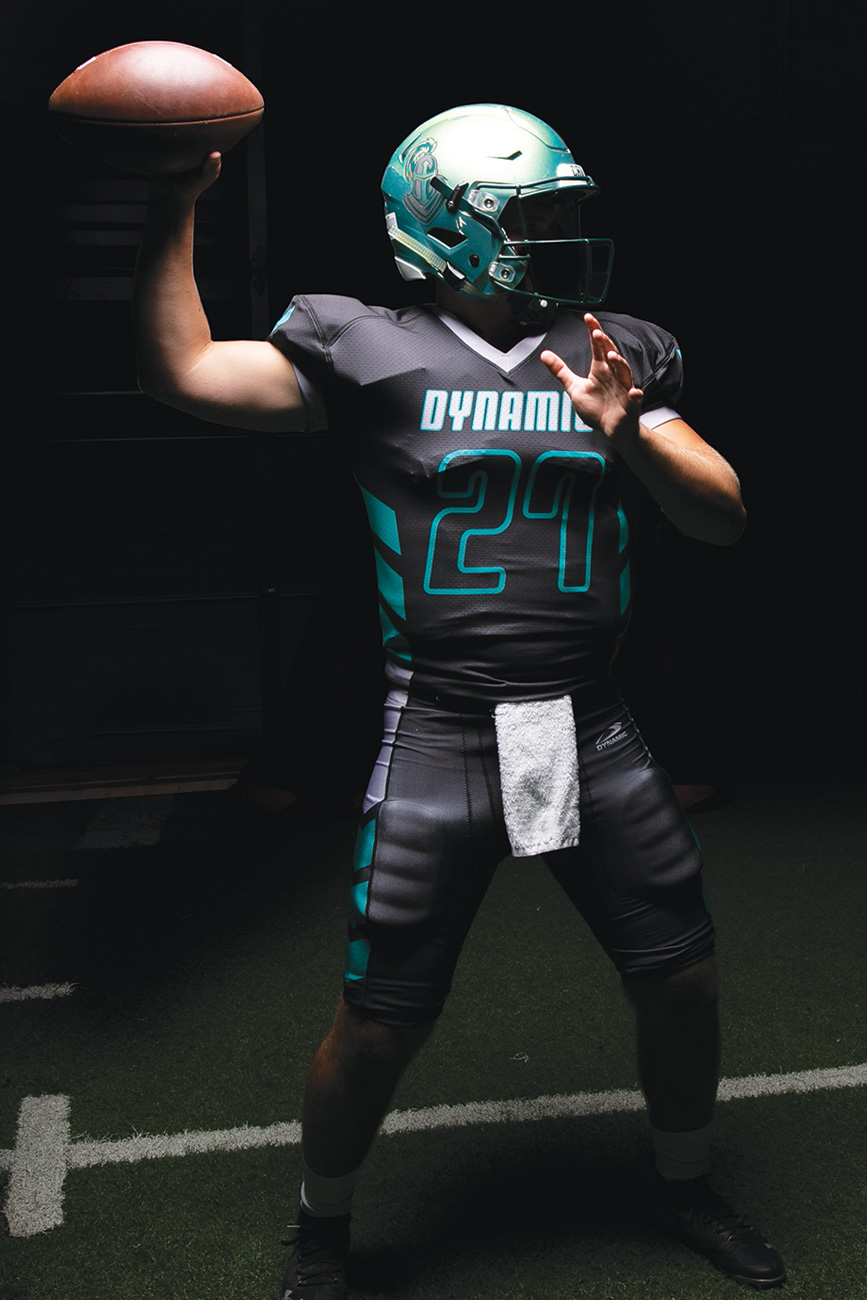 Sublimation technology in 2019… "Last year Dynamic launched our online builder, focusing on freedom and choice of the designer that translates directly to our artists. While we've made the end-user platform for custom uniforms more friendly, we need to now turn our focus to our order processes and delivery. This year we have launched a Dealer Resource Center online that gives our network access to the most up-to-date product, pricing and marketing information that will help them grow their business. We are going to invest in technology that opens communication lines on their orders, allowing them to know exactly where their orders lie in our factory in Toronto, CA."
The sales pitch… "We believe that today's sports uniform customers deserve a better experience. We pride ourselves on providing an elite-level sublimated uniform that delivers quality, durability and the highest-available customization to athletes whose commitment doesn't wane with the season. Our customer experience remains unparalleled and we are focused on the ease of doing business with a personal point of contact for each and every customer. We believe a uniform should showcase both the power of a single athlete and the spirit of the pack. We enable athletes to play the best games of their lives with pro-quality fabrics, the highest quality color inks and advanced sewing and sublimation techniques that ensure each uniform enhances the athleticism of its wearer."
FSG AMERICA • Ken Kennedy, Managing Director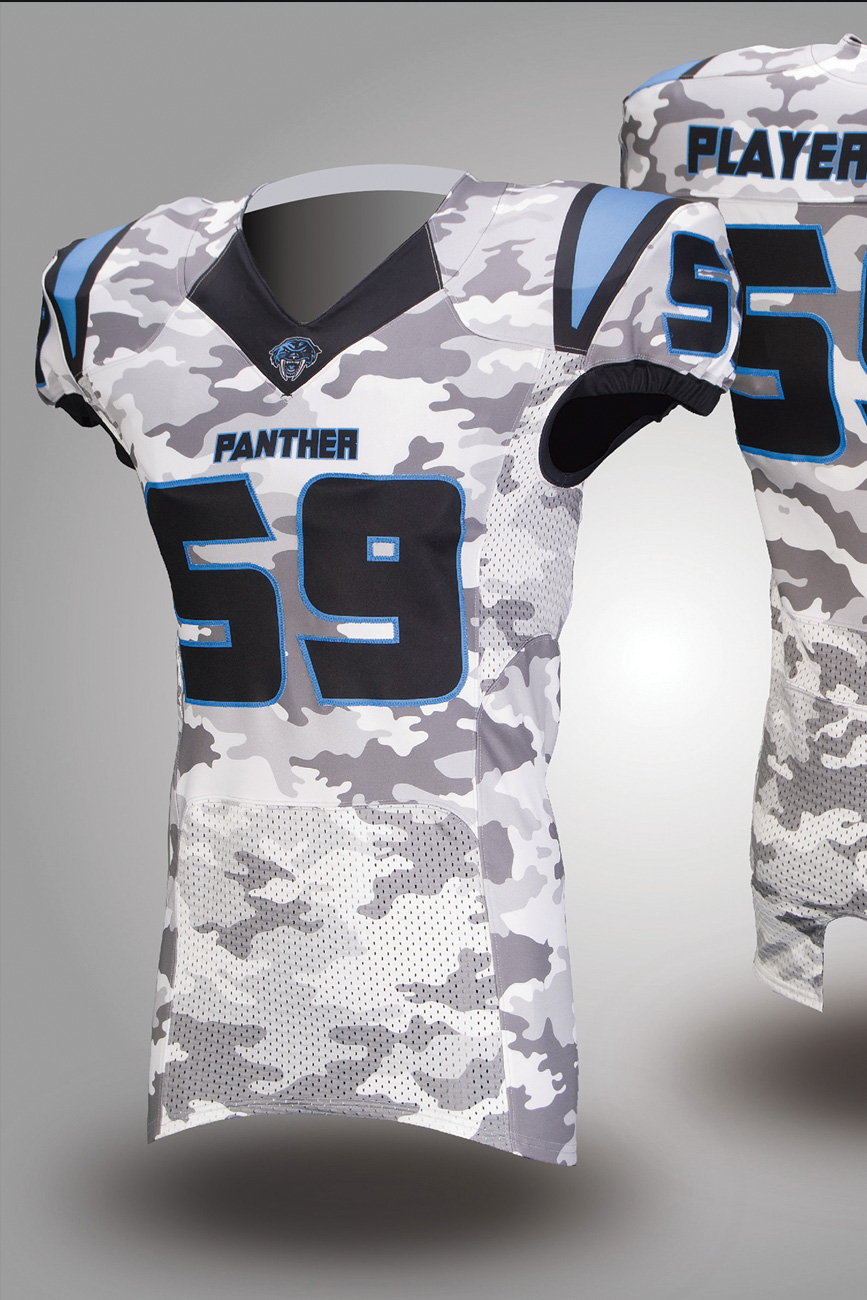 Sublimation technology in 2019… "Sublimation technology continues to evolve with ever-faster printers, heaters, improved fabrics and improved inks. The saturation levels and color accuracy today are light years ahead of what was offered even five years ago. We continue to invest in the very latest equipment, fabrics and inks to ensure cutting edge results. This is not something new for us."
The sales pitch… "Our strategy is to not only to lead in quality, but also to lead on the marketing front. In short, we help dealers build their own private label brand by operating as a Private Label OEM manufacturer only. We have no aspirations of being a brand; we are the brand builder. Manufacturers, especially the big three brands, are accelerating direct-to-consumer sales. Support of a brand now will not result in their loyalty down the road. The largest companies in our industry realize the seismic shift that is occurring. The only way to protect market share and valuation is to develop your own private label brand. To that end, we have an exclusive program that allows team dealers to establish a brand in their marketplace. We do all the heavy lifting."
The future... "We see the primary technology advancement being with uniform builders and faster go-to-market strategies. Speed, quality and efficiency will separate companies in the future. With that in mind we are introducing a state-of-the-art 3D builder in January and we now have our new facility in Mexico open. This almost 250,000-square-foot facility has installed equipment and support infrastructure to produce 400,000 units per month. That will augment the almost 200,000 piece per month we currently produce in China. The two facilities combined are by far the largest sublimation facilities dedicated to small run team business and will allow us to offer products and programs unmatched in the industry."
FOUNDER SPORT GROUP • Russ Neale, Senior VP–Marketing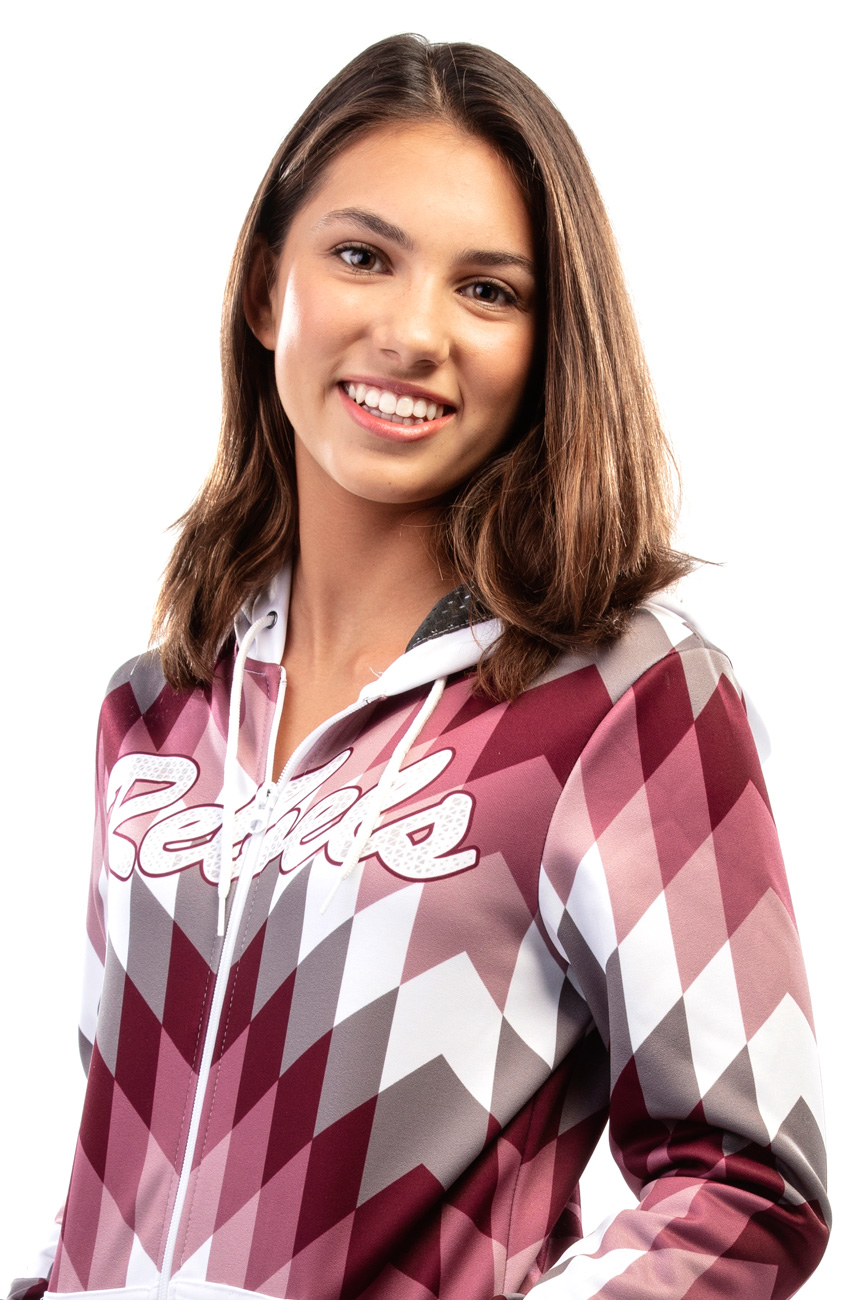 Sublimation technology in 2019…"Custom sublimation is moving into more sports and silhouettes as more dealers and coaches learn of the benefits. Because the technology offers nearly endless possibilities, it becomes important to make builders intuitive and easy so customers can focus on the uniform, not the interface. The challenge is to enable infrequent users the ability to quickly design their uniform, while still allowing power users to create their specific needs.
"Meanwhile manufacturers are expanding offerings. While full cut-and-sew custom sublimation is still the go-to for team uniforms, finished garment sublimation, like Teamwork Flash, offers faster lead times and value pricing. This technology starts with a finished shirt and sublimates the pattern onto the front and back."
The sales pitch… "Our brands have been in custom sublimation for over 15 years and are experts in speed, customization and quality. As the largest custom sublimation supplier in North America, we offer products to fit any need. Teamwork and Alleson Flash finished garment sublimation let customers upload logos, pick colors and add player names and numbers with ship-out in two days. New this year, Official NBA designs are available in this format."
The future... "Founder Sport is investing in both user-friendly front-end builders and robust back-end systems to speed production. Our next generation of builders will let novice users browse customized options within five clicks, while still enabling a power user full customization ability. On the back-end, we've expanded capacity to keep up with demand and streamlined production bottlenecks. As front-ends are simplified, steps are being taken to move user designs direct from the builder to the factory. Removing translation steps not only speeds delivery time, it also removes the potential for errors and removes hassle for customers."
CLIFF KEEN ATHLETIC • Chad Clark, Senior VP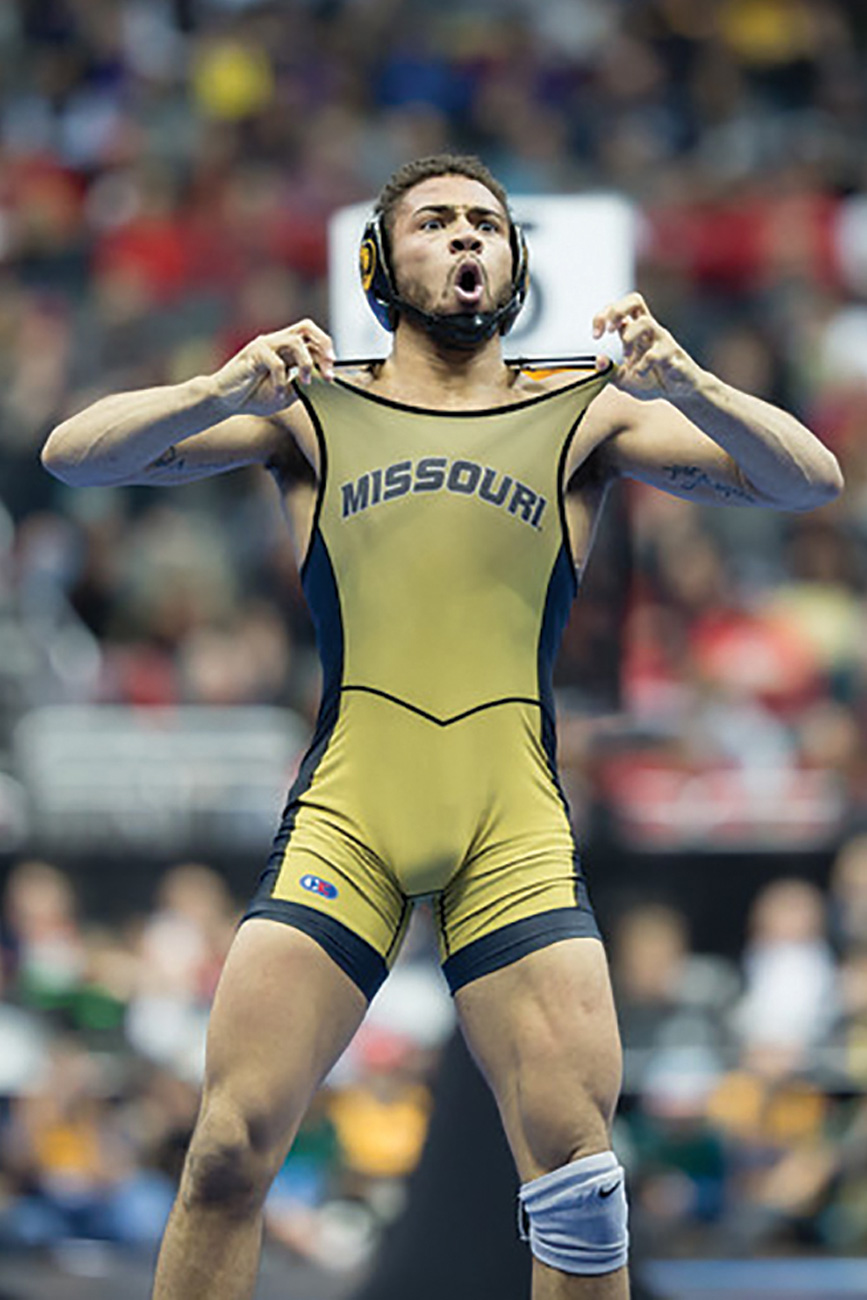 Sublimation technology in 2019…"2019 has been a pivotal year for Cliff Keen. We laid out an enormous capital investment into some new sublimation equipment. We upgraded our internal production systems to make us faster and improve upon our quality. We've combined these new systems with a revamped and upgraded online Uniform Builder. Dealers and teams will experience quicker production turn times, better dye coloration in the singlets and overall better efficiencies within the production line."
The sales pitch… "Cliff Keen Athletic has always been known for our quality. We have over 60 years of experience in the wrestling industry and when you put the family name on a product, it better be good. That's the attitude we take toward every product and every product line we make. In addition, we take a lot of pride in working with our dealer partners to create not only a one-of-a-kind uniform for wrestling teams, but also to create a custom buying experience. That translates to making the process easier for dealers, from order entry to order confirmations, shipping info and making sure their customers are happy with a quality uniform.
"The most recent upgrades to the Uniform Builder make it easier to see the changes and navigate through the site. Expanded lettering and logo options improve functionality with the ability to scale text and logos and move them around to appropriate spots on the garments. Dealers will like the new 'Send to Dealer' tab once a coach has designed their uniform, plugged in their sizes and is ready to order."
The future... "Cliff Keen Athletic will continue to invest in more equipment, technology and personnel geared toward making us more efficient and timely in our deliveries, all while never sacrificing any quality along the way."
RIP-IT • Matthew Polstein, President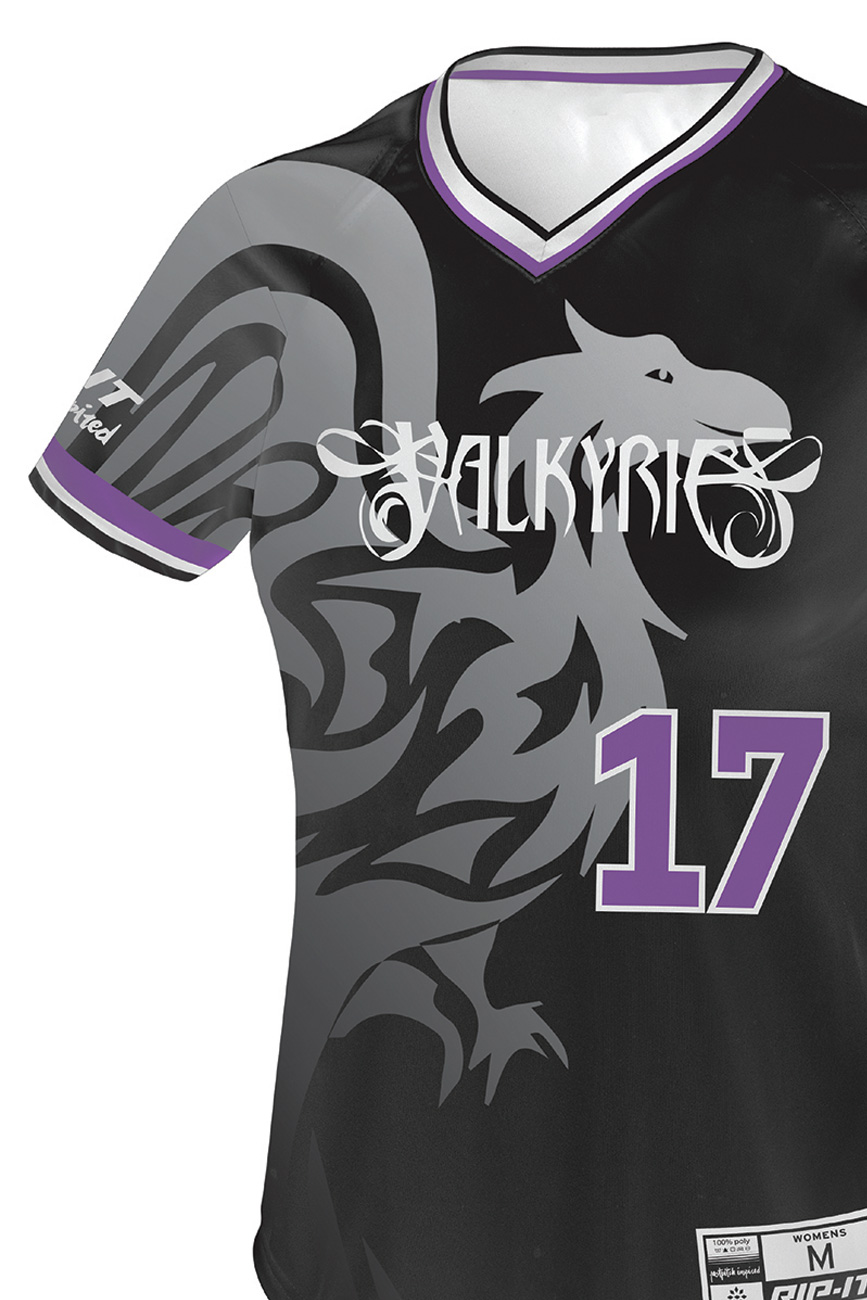 Sublimation technology in 2019… "As softball specialists, we test the market's assumptions about what the customer wants. Since its inception the push into the sublimation space has been 'more designs, more colors, more choices' every year. We challenge the hypothesis that coaches want ever-increasing complexity in their uniform buying process. We are looking to innovate in the space by improving the coaches' experience when it comes to outfitting the team head to toe. Sublimation is a critical component of that experience."
The sales pitch… "We believe every player should feel professional on the field and coaches should have less administrative work. Our sublimated softball uniforms are pre-designed so that a coach just needs to pick one. Then it is sublimated, including their logo, numbers and names. Basically it's a stock product that is created and customized after it is ordered.
"We co-created with communities across the country to learn about and solve their biggest problems. As a result, this year we are launching the largest and most inclusive sponsorship program ever for the sport of softball. This year we are testing this program to see how coaches respond to it. If successful, it would improve the team dealer experience by making the ordering of custom jerseys for dealers as easy as ordering a stock item. The sponsorships will allow dealers to sell pre-designed packages to teams that should increase the average revenue per player. This means converting a uniform purchase into a head-to-toe purchase."
The future..."Imagine buying your team's custom sublimated jersey in five minutes, with no artwork or approval process required. That is our vision, to make the sublimated uniform buying experience as quick and simple as buying a stock product."
PRO FEET • Ashleigh Brown, Marketing Dir.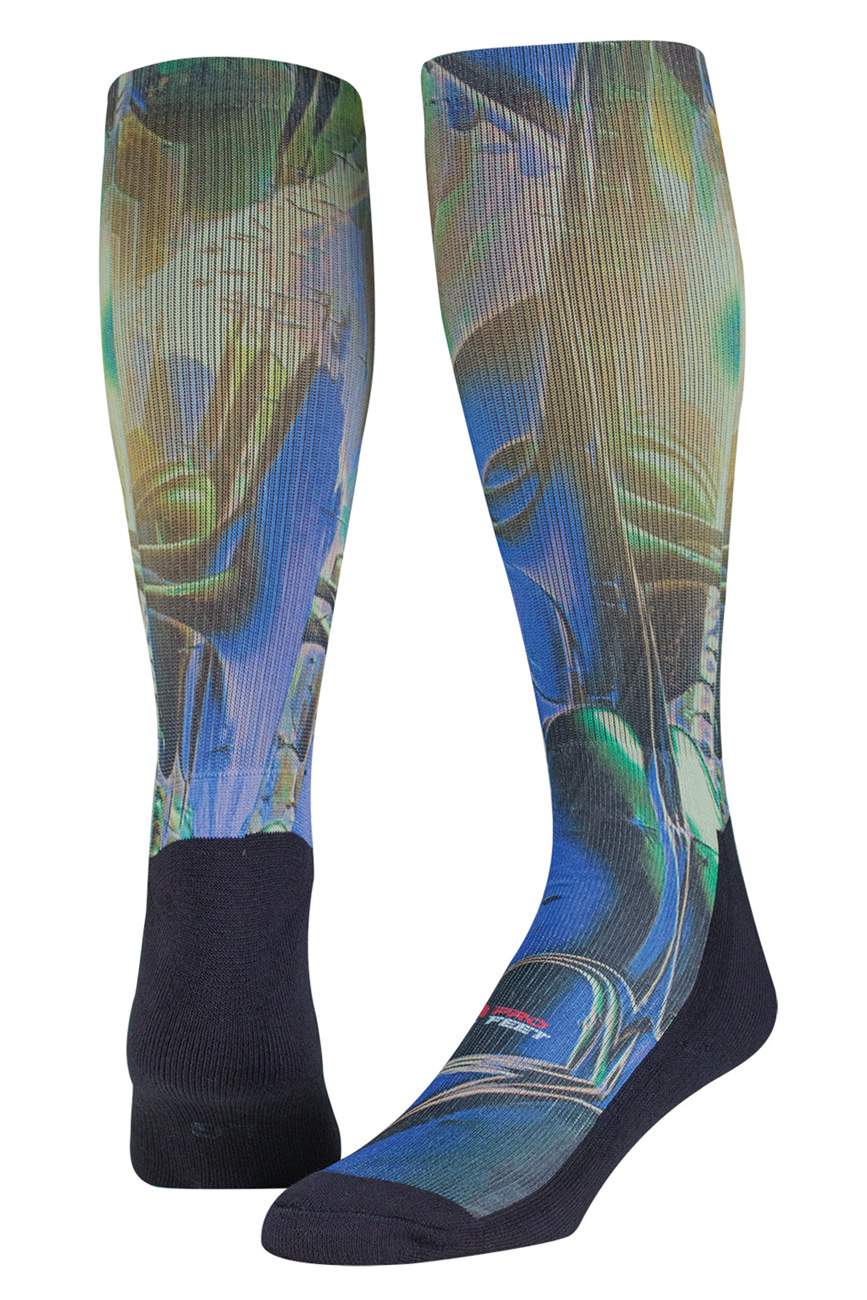 Sublimation technology in 2019… "We've focused on shortening delivery times and minimums, while offering both performance socks and full coverage of casual socks. Low minimums and quick turn times offer dealers the opportunity to include custom socks in team stores."
The sales pitch… "Pro Feet is a full-service sock company. As the team market continues to change, it's important to partner with brands that can provide innovative revenue streams. We have basic team socks, quick turn performance custom socks and custom dress socks for corporate wear."
The future... "Pro Feet will strive to be the leader in bringing sock technology to the team market.  Combining performance benefits with customization will be a focus. Making the ordering process simple for the dealer will also be a point of emphasis."
AUGUSTA SPORTSWEAR • David Goerke, VP–marketing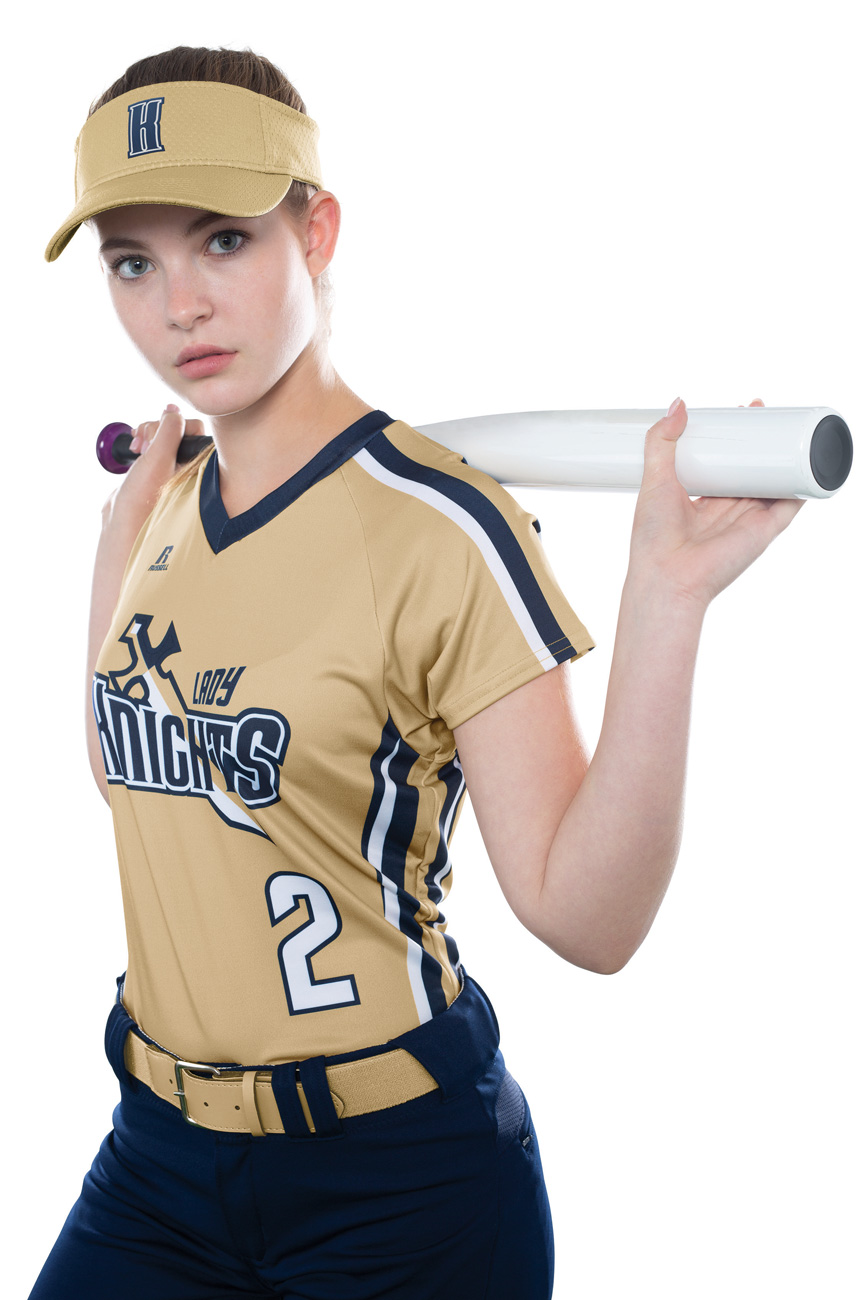 Sublimation technology in 2019… "FreeStyle Sublimation is a new proprietary sublimation design experience that differentiates itself through its speed, ease-of-use and sophisticated, yet simple, user interface. Users will be able to design custom apparel via desktop or mobile devices at a game-changing speed with any of the brands in the Augusta Sportswear Brands portfolio — Augusta Sportswear, Holloway, High Five and Russell Athletic. It's the next generation in sublimation design, launching late November 2019."
The sales pitch… "FreeStyle is a superior sublimation design platform with many benefits. First, it offers a 3D user interface that's clean, intuitive and only five steps from start to finish. It's easy to share and save designs. The order confirmation process is clear and concise for both uniform designs and rosters. The speed is second to none. Its impressive response time allows users the ability to design, share, confirm and place an order in a brief amount of time. We want customers to try FreeStyle and judge for themselves. We're confident once new users try FreeStyle they'll be customers for life."
The future... "We see our proprietary design platform FreeStyle as a game-changing customization technology now and as we move forward into the next decade. From headwear to apparel decoration, we see both short- and long-term growth. We plan to utilize this intuitive smart technology to empower customers in designing what they want, when they want it, from head to toe."
CHAMPRO SPORTS • Steve Schwarz, Director of Apparel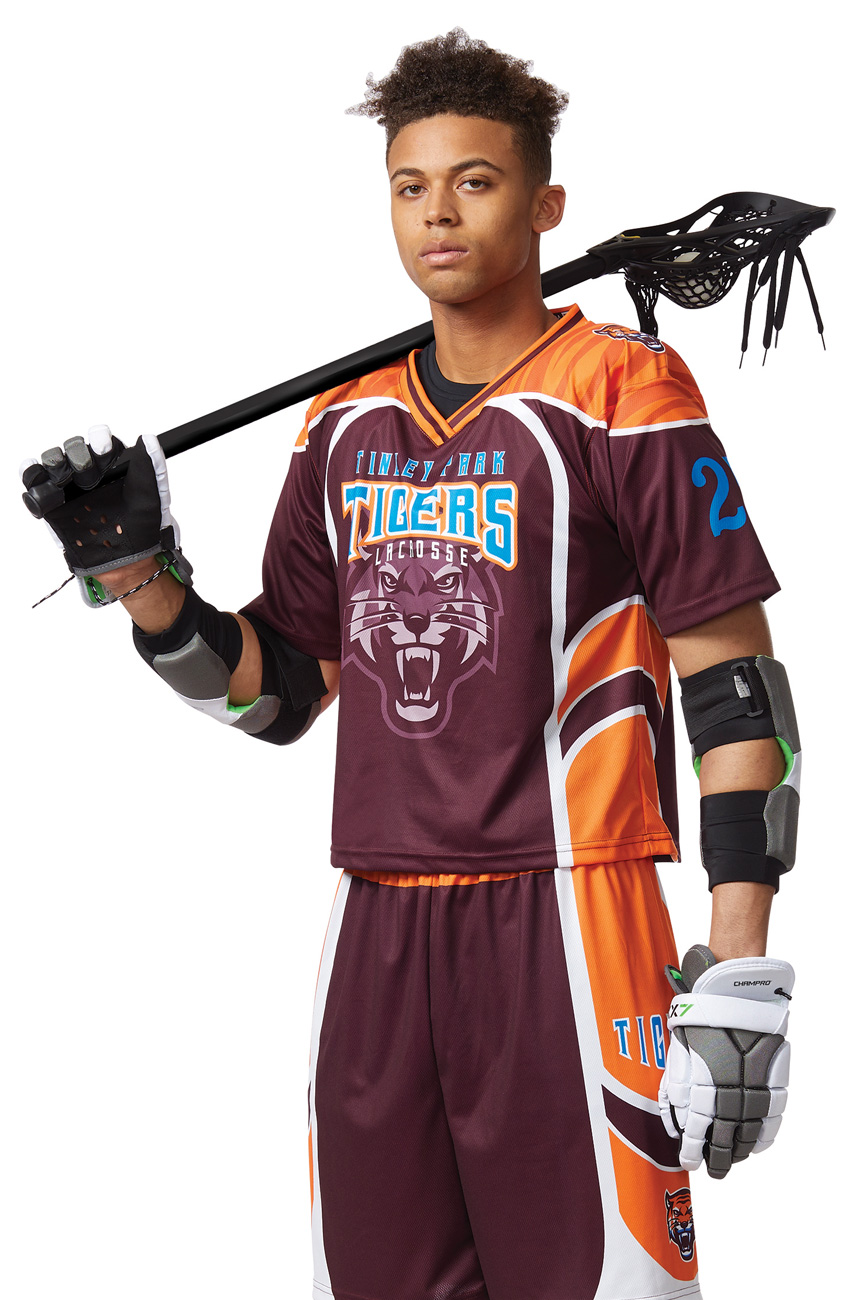 Sublimation technology in 2019… "Champro has continued to develop new software to execute its newly implemented free freight program for all sublimation orders, as well as complementary upgraded two-day shipping. In addition to ongoing software development, Champro is investing in cutting-edge hardware. New higher speed printers will enter service this month that will increase production speed and capacity while continuing to use the same high-quality inks and print heads that have allowed us to provide the most vibrant colors in the industry."
The sales pitch… "Champro continues to expand and evolve our product line and fabric offerings. Our printing and manufacturing techniques provide the very best in color vibrancy and construction. Our suite of online tools and services make purchasing and order management the most intuitive and useful. New software and constant process improvement implementation have delivered a reduction in lead times, faster delivery and free freight programs. "    
The future..."In 2020, Champro will introduce a new builder that will further streamline the design and order process. Many more design options will be available online so orders can be submitted immediately. The new builder will compliment our sublimation order dashboard that allows customers to have complete visibility of every proof request and order."