Runway to Locker Room
Retro and gender-neutral styles inspire new looks in team 'fashion.'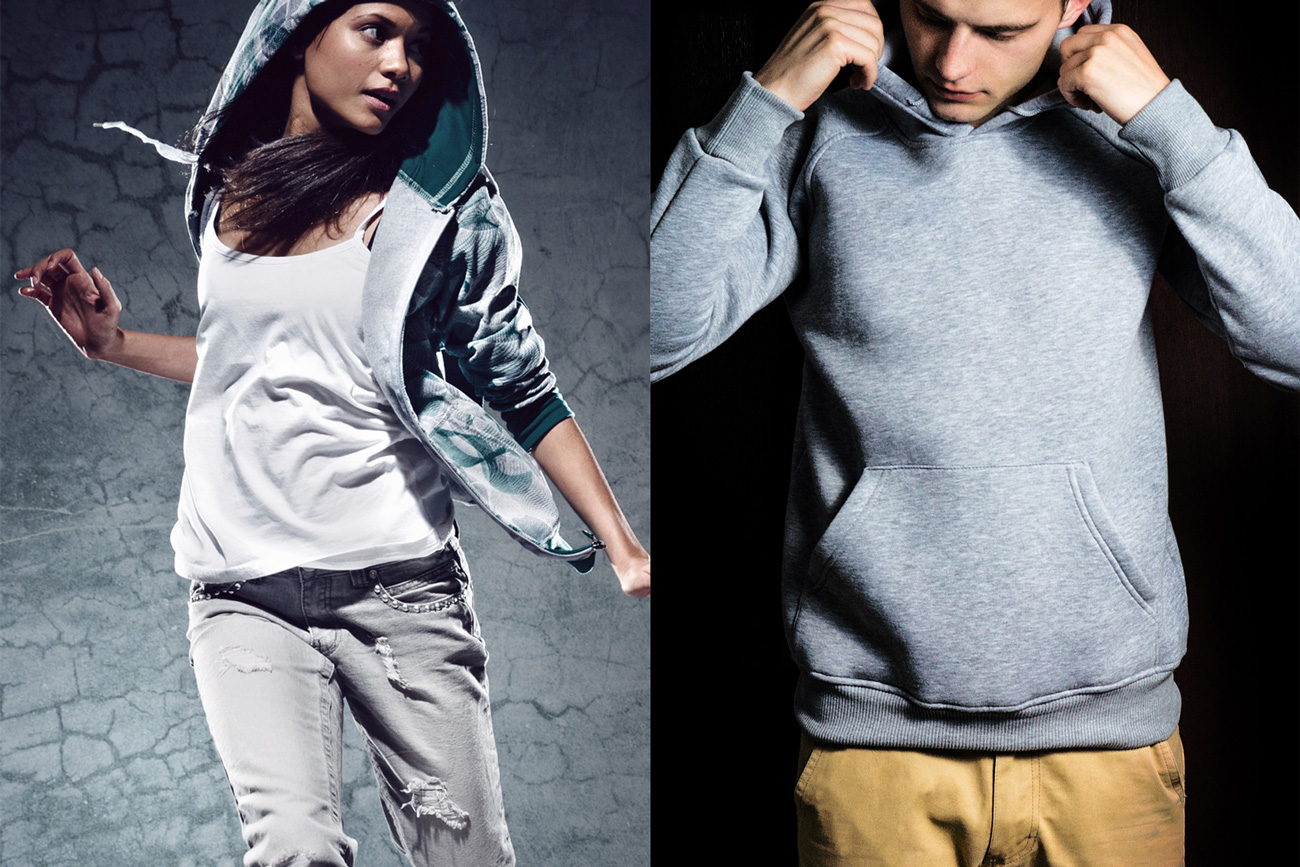 How do you stay on top of the new looks young people want? Even the trendiest among us struggle to guess how the next generation will bend fashion rules.
One way is to head right to the source – the fashion runway – for an idea of where looks are headed in everything from streetwear to teamwear. Granted these sometimes-way-out-there styles, colors and accessories always seem a bit extreme, but various iterations of them weave their way into pop culture — and from there it is a straight line to what kids want to look like on the field and court. Celebrities and athletes give new looks street cred. Manufacturers recreate the fits and concepts. Suddenly it's the thing every kid wants.
Major trends showing this season include emphasis on gender play. Designers and major labels show gender-neutral garments and menswear-inspired items for women. Color plays a defining role, including muted pastels for guys and girls alike. Bold colors, neon, tie-dye, and graphic prints play well with blacks, grays and whites. Many looks are reminiscent of the 1970's and '80s but with a new twist.
How wearable are these trends in real life and how might they translate to team wear?

UNIVERSAL LOOKS
Gender-neutral fashion appeals to many teens and may be the most sought-after trend in 2020 (seventeen.com). What does that even mean? Look for monochromatic looks, looser bottoms, oversized shirts, vests and jackets. It doesn't mean women are giving up on their own fits and sizing, but it probably signals higher waists and the end of low-cut bottoms.
For teenagers, dressing is not a simple task. Graphic tees, utilitarian looks and status sneakers continue to be popular for both girls and guys. These universal looks play nicely with athletics, since girls and guys require the same performance-driven features demanded by their sport.
Volume is a watchword for 2020 fashion. In general, fits are loosening up for guys and girls. Oversized hoodies and looser pants are trending for guys.
For girls, exaggerated volume means the return of shoulder pads and ruffled shoulders (vogue.com) along with oversized tops and cardigans.
High-waisted leggings, flare trousers in nylon Lycra and joggers with fitted bottoms will trend.
Reminders of the '70s for guys and girls include bell-bottoms, vests, turtlenecks, long jackets and earthy colors (glowsly.com). You may also see the return of '80s style bold colors, sequins and oversized jackets. There's something from the 1990s too, with comfort and layering playing a role.
Layering clothes makes it possible to be practical and stylish. For teams, layers work great for changing seasonal temperatures, including jackets. When you're putting together a team store, think of a lightweight base layer, such as a T-shirt, over leggings or joggers, topped with jacket or hoodie for girls. For guys think T-shirts, joggers, jackets and vests, hoodies and fleece.
COLOR AND PATTERN
Colors range from subtle pastels to bold statements.  Understated pastels are the new neutral for unisex style, an entire palette of pastels neither feminine nor masculine. Pastels for guys have been trending for a few years now, with a shirt or tee layered underneath a black or grey jacket. Think professional golf, where guys on the PGA tour wear "barely" pink.
New tie-dye looks feature a more restrained print so it goes with anything (seventeen.com). Expect to see tie-dye prints on every streetwear garment, including jackets and sweatshirts, along with newer prints such as paint splatters and acid was (vogue.com).
Black, grey and white will always be staples. Pairing with bright neons and graphic prints creates a trendy look, including hats, shoes and bags. Look for leggings with geometric patterns or neon patches on hoodies. Daring animal prints are evolving from zebra stripes to leopard spots and snakeskin prints.  Bold plaids and nubby tweeds express a growing appreciation for preppy looks.  (activewearmanufacturer.com).

UTILITY
Fashion is bringing more utility to everyday items. Essentially, function and fashion are being combined to make everyday items more practical and useful. How does this look?
In a word, pockets! Pockets bring hands-free utility to a wireless generation never-to-be-separated from their cell phones. Girls and guys want the garments with lots of pockets. There are many implications here for athletic wear.
For girls, clothing made with lots of pockets means the ability to carry everything they need, no purse required.
For guys, utility vests with lots of pockets are part of the wave of functional fashion. These vests are worn over a T-shirt or polo shirt and can hold a phone, headphones, wallet or whatever. Hoity labels offer pricey zip-up vests with prominent pouches. Streetwear brands market vests with breathable mesh lining, neon prints or vintage distressing.
Look for the return of fanny pack with an updated image and new monikers. These belted bags or hip belts are a fashionable utilitarian option for holding stuff. Restyled as a belt purse for girls and a belt bag for guys, the small pouch provides hands-free convenience in lieu of pockets or purse. Athletes appreciate water-resistant versions in team colors.
Techwear, also known as wearable tech, is making a bigger presence this year with athletic apparel and outerwear. Essentially it offers more function, including waterproof tops, lightweight windbreaker jackets and accessories like harnesses, reflective vests and hip belts. Look for new fabrics with indentions or subtle structures like honeycombs, jacquards or technical patterns (active wear manufacturer.com). This may show up in compression tees, cycling shorts in a double knit fabric, or light waterproof outerwear in simple and practical shape of a boxy jacket.

COMFORT
Comfort and versatility continue to rule fashion. Lightweight fabrics and soft textures transcend the gym with designs to be worn for more than fitness.  People of all ages continue to embrace new ways to wear athletic comfy-chic clothing, and demand keeps growing for cushy footwear, yoga pants and athletic clothing for every day (activewearmanufacturer.com).
New this year, expect to see over-sized sleeves on workout tops and hoodies. Girls will be wearing sneakers with dresses as well as jeans and shorts. Tracksuits are having a moment, maybe in a bold pattern. These matching warm-up or tracksuits feel more put-together than regular sweatpants (seventeen.com).
Fall and winter will increase demand for warm fleece (glowsly.com), the ultimate comfort item. Guys and girls both might like a fleece jacket or vest to throw on and off for transitional weather.  
Bike shorts are all the rage on Instagram. Girls wear them with a longer top, cropped sweatshirt, or a T-shirt or jacket to class with the hoodie of choice and favorite sneakers (seventeen.com).
5 FOR GUYS
1. Cargo Pants and Looser Trousers
The number of cargo pants in the market increased 25 percent last year and is picking up traction for Spring. Looser fits and utilitarian details, including multiple pockets, make them flexible for many activities. Cargo sweatpants and cargo jogger sweatpants are trending in the locker room. Stylish straight wide pants in looser cuts and more relaxed shapes have worked their way off the runways and onto store racks and team stores. The flares of the '70s are back, featuring a thin upper leg and an exaggerated bell-bottom ankle.

2. Shorter Shorts
Shorts lengths have been rising above the knee. Shorter shorts are coming back in vogue, including chino shorts, tech shorts and athletic shorts. Nike and Under Armour have taken at least two inches off the length of the shorts in the past two years and players are rolling their shorts to make them even shorter. If LeBron James is wearing his shorts shorter these days, high school players will surely follow suit.

3. Hoods
The ever-practical, ever-popular hoodie remains a team and streetwear staple. 2020 fashions have added a hood to almost any piece of clothing, wherever it is possible to add a hood. Look for hoods on everything from high school warm-up jackets and outerwear, to sleeveless hoodies, light jackets and windbreakers.  Even the popular bomber jacket can be seen with a hood and may be a sought after jacket due to its practicality and comfort.

4. Belt Bags and Utility Vests
Belt bags, with adjustable belts that fit around the waist or worn slung over the shoulder, hold phones, wallets, headphones or anything needed for working out.  Stylish utility vests feature pouches and pockets to hold stuff and are available in many styles and materials, including tie-dye and water-resistant fabrics.

5. Graphic Tees and Crisp White Shirts
Bold graphic tees that make a statement continue to be popular. The essential crisp white tee with a crew neck and loose fit can be worn with anything.
5 FOR GIRLS
1. Biker Shorts, Leggings and Joggers
Higher waists are the prevailing fashion wind. Biker shorts, paired with an oversized sweatshirt or jacket and sneakers, are shown on the runway and gaining momentum from celebrity sightings. High-waisted leggings and joggers are designed to be worn with crop tops and layered with long cardigans or a jacket.  

2. Voluminous Tops and Bottoms
The trend for more volume is bringing back the 1970's culottes, a cropped trouser with high-waisted cuts. Trending as streetwear and gathering momentum at the gym, culottes deliver comfort, range of motion and can be worn with sneakers. Wide legged pants, including cargo-pocketed styles, are gaining momentum. Look for oversized sweatshirts and sweaters and exaggerated shoulders in tops and jackets.

3. Sneakers and Trainers
Not only are trainers comfortable, but they are one of the biggest streetstyle trends at the moment. From Jimmy Choo to Adidas, sneakers transcend seasons and are the perfect match for any outfit.

4. Belt Purses
Basically a small pouch (usually with a zipper) that attaches to a belt and is worn around the waist, the belt purse is re-styled as a fashion piece in a wide variety of materials from plastic and nylon to leather. A practical compact, water-repellent belt bag keeps essentials close while hiking, shopping or any activity.  

5. Visors
The visor has undergone a fashion makeover and is reborn on the runway. It's back in every form, from straw to clear plastic and athletic versions. It's easy to see this trend wade back into the field of play, in minimalist looks. Any kind of hat works, including caps, headbands and beanies for cold weather.