The ABCs of the 2020s
A look at the decade ahead from A to Z — with some liberties taken on a few spellings.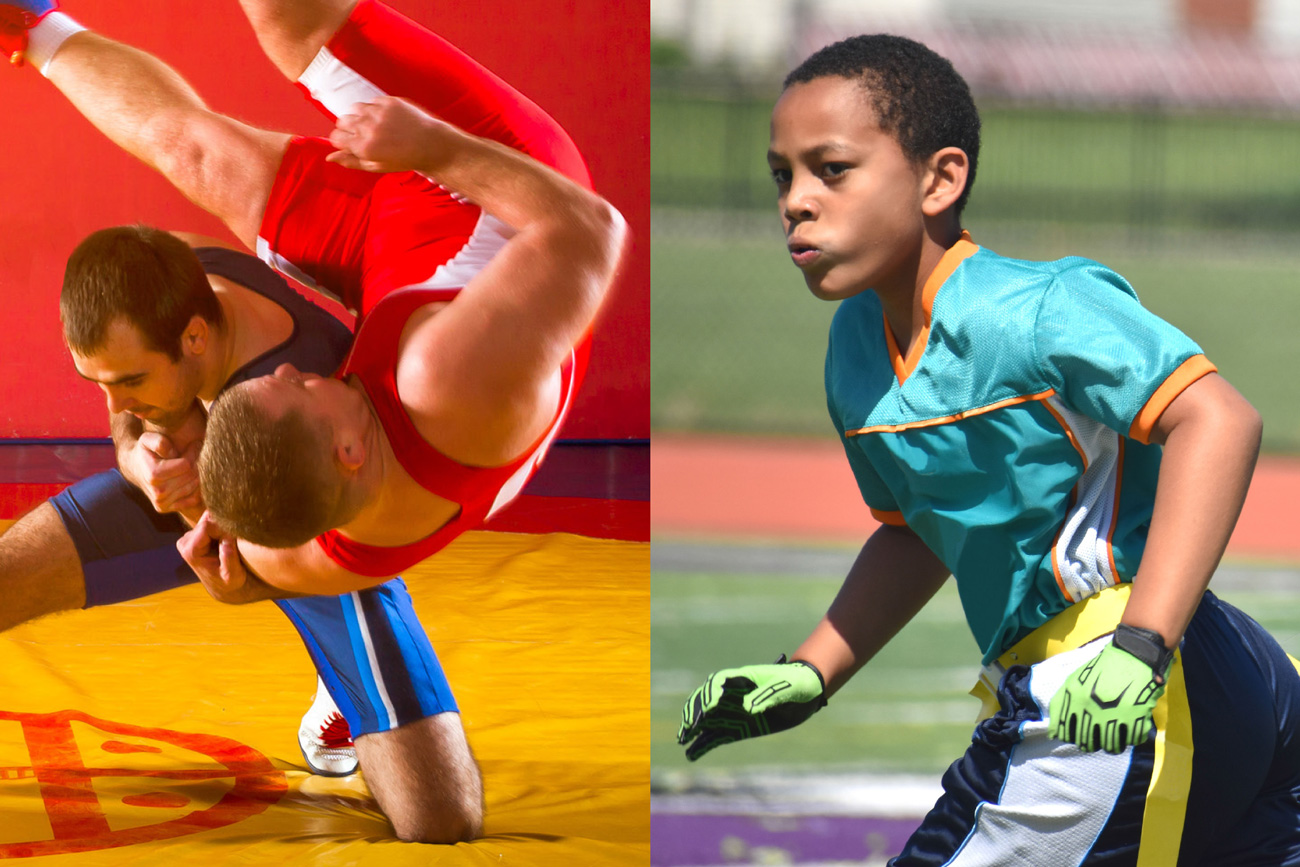 With most publications offering their "20 for 20" lists to mark the start of the new decade, we decided to go in another direction and make our 2020 predictions from A to Z. It's more fun that way and it seems appropriate for trying to figure out what the next 10 years will bring in the world of team sports — start at the beginning and work our way through to the end, one way or another.
Associations will become partnerships as SFIA and NSGA continue to redefine their relevancy, Sports Inc. and NBS search for the best combinations of services for their members and Congress tries to figure out what it is supposed to do in Washington, D.C. (That last one has very little bearing on team sports, but I wanted to slip it in nonetheless.)‍
BSN Sports will undoubtedly continue to disrupt how team sports are sold, even though it seems to have already acquired every independent team dealer on its way to a true national footprint with more than 1200 roadmen already. The goal of 2000 sales pros in every zip code in America is certainly within reach early in this decade.

Club programs will take the place of school sports in America. The European model of private clubs just makes more sense in a world where the lines between professionals and amateurs are blurred and schools decide their job is to educate, not to field sports teams.

Direct selling, now a thorn in the side of team dealers, will grow to be an entire bush. Technology is allowing brands to market and sell directly to their customers and team dealers must develop strategies to combat it.

E-sports will be a real thing and team dealers will eventually get on board and realize there's money to be made in outfitting and equipping gamers. Varsity status in high schools and colleges will become the norm and they are all going to need special sweat-wicking T-shirts for those tough virtual battles.

Football's future will have a Flag attached to it. It has already begun and many see flag football as a viable solution to parents' concerns of the safety of a violent sport. It just makes sense and even the tradition-bound football community will come around or face continued participation declines.

Girls Got Game. Soon they will be the dominant force in team sports as they start showing up more on wrestling mats, baseball diamonds and football fields. The boys will all be playing e-sports.

His and Her Sports will become just Sports. With gender fluidity will come a leveling of the sports playing field and boys and girls will increasingly compete together. Locker rooms, however, will remain separate.

Ipads and tablets will replace pen and paper. Oh wait, that's already happened. Never mind.
Jim class returns. Sorry, it should say "gym" class, but the "G" entry was already taken. But we are sure that schools will realize that a healthy kid is a smarter, more engaged student (and knows how to spell "gym") and that a little exercise never hurt anyone.

Kids will keep playing sports. They may not be the same sports they are playing now – pickleball, anyone? -- but one thing we are sure of is that kids are gonna play.

Little League Baseball will become almost all travel ball, with recreation programs gradually disappearing — not only in baseball, but soccer, football and basketball as well. Elite teams are already decimating many local recreation programs and the momentum will continue in that direction as kids specialize and parents dream.

Media options will allow vendors and dealers to more directly talk with their customers, bypassing current means of communication. Imagine a world where you know when a good customer is in the neighborhood and is looking for a new pair of sneakers.

New York Yankees will win multiple World Series titles in the 2020s. That's why we put rising star and future MVP Gleyber Torres on the cover of this issue to illustrate how the sport of baseball is looking up at the start of the decade — plus I'm a Yankees fan and I'm the editor of this magazine.

One hour delivery of uniforms? Why not? Here's the scenario: The game starts at 7 p.m. Friday night and a new kid finds out after practice that he moving up to varsity. So he just logs onto a local dealer's website, types in the size, name and number and a drone can have it there in time for kickoff.

Private label will become a significant contributor to the bottom lines of all team dealers as technology allows them to brand themselves just like the big boys. ‍
Quicker than you can say Nike or Adidas, some brand that hasn't even been invented yet – maybe even from Qatar – will revolutionize what athletes wear or compete in. The revolution will start Quietly and then explode like a Quasar. Is that enough Qs for now?

Real-time inventory will soon become the norm, not the exception, for all brands and dealers. OrderMyGear already has it with select partners and that advance will continue to pick up steam as customers demand it and dealers expect it.

Sports Inc. will solidify its position as the dominant player for the independent team dealers, and NBS will continue to serve its niche, as the little guys need all the help they can get against the increasing trend towards vendors selling direct and as the likes of BSN Sports and Trivest gobble up more independents.

Team Insight will continue as the lone trade magazine and media company dedicated to the business of team sports. That's because we know what we're doing and have such great writers with years and years and, by 2030, many more years of experience.

Under Armour will serve as the template for other entrepreneurs with a dream and great product idea. It will become easier to get an idea out to the market, but harder to find the money to compete with those already there. But if a T-shirt can change the team sports business, there's another idea out there that will do the same at some point in the next decade.

Vendors will increasingly become competitors rather than partners with team dealers. To survive, dealers will find and support the vendors that do not compete with them.

Wrestling becomes a core sport as Americans turn to an emphasis on rugged individualism in a world increasingly ruled by technology and automation. Other individual sports – golf, swimming, tennis, track and field -- will follow the same path.

Xtreme Sports become just as popular as today's mainstream activities. Skateboarding, snowboarding, mountain biking and all of those other "extreme" sports of today will fuel growth that team dealers better realize sooner rather than later.

Year-round sports will rule. For better or worse, athletes are being forced to choose one sport over all others at younger ages in order to stay ahead in an increasingly competitive sports landscape.

Zebras and other referees and umpires will become obsolete as robots take over calling balls and strikes and pass interference penalties and AI makes sure all the calls are the right calls. This makes us sad, but it seems like a good place to end.
The Team Insight Staff Looks Ahead to 2030
To get yet another viewpoint on the future, we asked two of our most experienced writers to make their predictions for the coming decade. It is obvious they have their fingers on the pulse of our industry.

The 'T' Word
One word eclipses all others when pondering the future of team sports: Technology. There will undoubtedly be a closer relationship between IT and business. Think advanced networking, serverless (cloud) computing, intelligent interfaces and advanced connectivity.
The ongoing tech expansion will offer a wide range of business solutions for team dealers, including back office functions, operations, analytics, inventory control and management, order fulfillment, data collection and assessment, supply chain logistics, cyber security, HR processes and CRM solutions, to name a few. As the technologies become more complex in their capabilities, they will also (eventually) become simpler for dealers to implement and use, thus transforming the entire industry.
The upshot is that dealers will gain the ability to make better-informed business decisions and connect more meaningfully with their customers. However, it's up to each dealer to get used to the idea of change and to keep an eye on the latest technology upgrades because falling behind the curve could ultimately cost them time, effort and money. — Kobie Brown
A Certain Prediction
Team sports will continue to be played for the next 10 years. That's a certainty. But overall participation and spending in these sports will decline, unless something is done to rekindle interest in local recreation sports leagues and regular P.E. classes in our schools. That, too, is a certainty.  
This participation is rooted in the community sports programs. Sadly, what people see on television with college and professional team sports is not a reflection of reality in the U.S. at the moment. Unless children are given the chance to play a team sport, they won't play. That's another certainty.  
Children are not born while swinging a bat, wearing cleats or gripping a ball. They must be introduced to the wonderful world of team sports. That starts at home and at school. Once exposed to the joys of kicking, chasing, shooting, catching and throwing a ball, children will stay involved and matriculate as athletes and team sports enthusiasts.
If not given the chance to be involved in team sports, they won't get involved in team sports. A decline in team sports participation in the 2020s is not good news for team dealers. — Mike May