Searching for A Silver Lining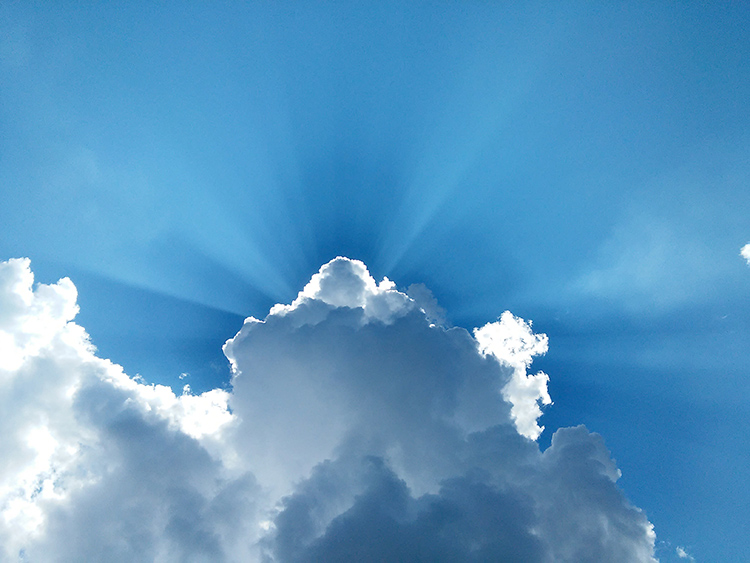 Dealers are still persevering as they prepare for the Fall 2020 season amidst a pandemic.
So, what's it like out there as the team sports industry gets back to business, schools return to in-person teaching and athletes get back on the field for the Fall 2020 season? (All of these can have the word "hopefully" added to them, of course.)
To find out we once again headed out to the front lines of the team business, looking for  some optimism among those severely impacted by the COVID-19 pandemic shutdown. We were not disappointed – to an extent – and dealers alternated between ready-to-roll to wait-and-see as the all-important fall season slowly approaches.
The May/June issue of Team Insight used the words bizarre and unprecedented to describe the situation at that point. We can repeat them here, from both dealers and their suppliers looking longingly to a hopefully brighter future

In Two Words: Cautious Optimism
Rod Zide, owner of Zide's Sporting Goods, Marietta, OH, is desperately searching for the elusive silver lining in the COVID-19 crisis. "Maybe something good will come out of all this," he says.  "I hope that the worst is behind us and I hope for the best in our future."
In the south Florida hotspot, Joel Dunn, a salesman at Pro Performance Sports in Miami, is confident that high school sports will be played in Florida this coming school year, but even in mid-July he was not sure if the fall season will start late or get shortened.
"I think we will have something, but it will be different," says Dunn. "There's also been talk of having spring sports in the fall and fall sports in the spring, but I don't see that happening."
Dunn says that Florida is a big state and that life is different in Miami than it is in a central Florida city such as Orlando or Pensacola, which is so far west that it is in a different time zone.
"The ultimate decision on school sports this upcoming school year will be made by the Florida High School Athletic Association in Gainesville," says Dunn.
In another south Florida community, Scotty's Sports Shop in Wellington is keeping the lights on thanks to federal funding to small businesses.
Moving forward, owner Jerry Steurer is hoping that local schools open up and that local rec sports return, specifically youth football, soccer and baseball. And since Scotty's Sports Shop also generates revenue from selling P.E. shirts and shorts, he is doubly dependent on schools reopening into some sort of normalcy. If there is no school there is no P.E.; if there is no P.E., there are no sales.
And further up the east coast of Florida in Vero Beach, the sports business is experiencing a reboot, so to speak.
"As predicted, youth travel baseball has fired back up," reports Becky Whipp, co-owner of Dave's Sporting Goods, Vero Beach, FL. "In fact, one of our local baseball leagues has been hosting tournaments on recent weekends and high school football teams are back doing conditioning."
Dave's has also picked up some back-to-school sales, another key category dependent on school reopenings.

From Survival to Upbeat
In the late spring, Betsy Frey, owner of Holyoke Sporting Goods, Holyoke, MA, said she was "in a survival mode" because of the COVID-19 lockdown. In early July, her tune had not changed, but her attitude remained upbeat.
"It's pitiful. The sports business is dead. It's so sad. The only thing I'm selling are face masks," says Frey. "There's just a glimmer of hope to share. I'm beginning to sell a few baseballs and softballs, but only a few, and no gear or uniforms. As for my school business, I have received a few small orders for the fall."
And like many others Frey just doesn't know what's going to happen after Labor Day.
"We're still in limbo when it comes to fall sports," says Frey.
Unlike most team dealers, football is not a key category for Holyoke, but there is another form of football that is her cash cow every fall that is in limbo.
"I make my money in the fall from soccer," says Frey, with other contributions from field hockey, cheerleading and some youth football."
Frey usually has three part-time employees in the summer, but they remain on furlough. "I'd like some help cleaning the store, but I'm managing," says Frey.
In the Hoosier state of Indiana, there's an uplifting attitude when it comes to youth baseball and high school football, according to Doc Claussen, manager of Coaches Corner, Terre Haute, IN. "We're moving forward here in Indiana," says Claussen. "But, there's still so much unknown."
Once they were given the green light, local baseball teams didn't take long to get back on the diamond. "We're flying by the seat of our pants with youth baseball," says Claussen, who is busy by day selling baseball and by night as a baseball umpire. "Baseball has kick-started back into play."
Football coaches in Indiana are focused on having a full fall season and they couldn't wait to start practice and Claussen has to be ready to react to their last-minute demands. "I have football coaches calling me every day asking about when they will be getting their helmets," he says.
Claussen admits that the last few months have been tough on business, but it's clear that he and his associates at Coaches Corner are strong and resilient. "The coronavirus has definitely affected us, but we're grinders," says Claussen. "Let's move forward. You can't lock down people forever."
In Elizabethtown, KY, foot traffic and sales have definitely improved since the spring, according to Duke Sporting Goods co-owner Tony Carter.
"Things are definitely picking up, though it's not business as normal," Carter reports. "We have more customers in our store every day." (As a precaution, all of its employees are required to wear a mask and they provide a mask to customers.)
And in a much-welcome sight, local athletic fields in the greater Elizabethtown area are now being used by recreational baseball leagues, club soccer teams and high school football teams — although with social distancing.
"High school football teams are allowing no more than 10 players per practice and there's no physical contact," says Carter.
The one big change is that the first day of school in Kentucky has been pushed back to August 24. How that will affect the start of high school sports in the fall in Kentucky remains to be seen.

Slow In the Capital Region
In the vicinity of our nation's capital, P.J. Sports has a brick-and-mortar presence in both Falls Church, VA, and Bethesda, MD, and, according to owner Mike Galipoli, business has been very slow. "We are open, but we're not very busy," says Galipoli of business at his soccer specialty store.
"We are 70 percent soccer, 25 percent lacrosse, and five percent field hockey," says Galipoli. "We really depend on youth soccer being played."  
But, as of early July, the fields were vacant in Maryland and Virginia.
At the high school level, soccer is a fall sport in Maryland and a spring sport in Virginia, but travel youth soccer is played year-round.
Galipoli remains upbeat that his store will survive and then, hopefully, thrive. "We're going to make it through this," he says.
In Columbia, MO, Red Weir Athletic Supplies is now open part-time – 10 a.m. to 4 p.m. on weekdays and 10 a.m. to 2 p.m. on Saturdays – after emerging from a 43-day shutdown due to the coronavirus.
"We have reduced hours because nobody is shopping," explains owner Mike Weir, who adds that the supply chain has also been disrupted and is offering another challenge to business.
But, business is beginning to pick-up for Red Weir Athletic Supplies. "I have sold a few basketball and football uniforms to schools," says Weir.  "And, we have generated some revenue through some high school awards sales."
Weir says the key to long-term survival for team dealers will be a return of Friday Night Lights across the country.
"We need high school football because football drives high school sports," says Weir.
No where is that more true than in Texas, where the mood is more upbeat in Port Neches, TX, according to Complete Athlete owner Jesse Garcia.
"Without a doubt, we've seen an increase in business," Garcia reported in mid-July. "A few summer camps and programs have started, which needed T-shirts. We're also doing some business with non-sports clients such as local restaurants, breweries and car shops."
Garcia remains very thankful for the local support that helps keep his doors open. "We are counting our blessings and we are praying every day," says Garcia.
As for the chances of high school sports being played this fall, he's more confident now than he was a few months ago that he will see high school students blocking, passing, running and tackling on the gridiron in the Lone Star State.
"I'm optimistic that high school football will happen," says Garcia. "After all, that's what Texas is known for."
And out west in Mesa, AZ, sales and hours of operation for East Valley Sports have definitely been negatively impacted by the coronavirus.
Since the spring, the hours of operation for East Valley Sports have been expanded to 9:30 a.m. to 5 p.m. during weekdays and half days on Saturdays, but the mid-summer rise in coronavirus cases in Arizona may put a dent in East Valley Sports' hours of operation.
For the dealer, swimming is its number one category. To get a good idea of the impact of the coronavirus on swimsuit sales, owner Dennis Callison normally sells at least 500 swimsuits every year to local lifeguards. This year, due to public pool closures and lifeguards being out of work, his sales of swimsuits to lifeguards have dropped by nearly 80 percent.
‍
The Impact on Team Sports
There is no doubt that the mandated shutdowns of youth sports due to the COVID-19 pandemic this spring and summer have greatly impacted the business of team sports. Team dealers and their vendors certainly know that.
That impact has also been felt by the public and private associations that promote and support youth sports programs across the country.
Looking to gauge and understand that impact, the SFIA's Coronavirus Update Series recently hosted a webinar on the topic, featuring Evan Brandoff, CEO and co-founder of LeagueSide, a youth sports sponsorship platform, and Alex Silverman, senior reporter, Business of Sports Morning Consult, a reporter covering the business of sports.
"Youth sports is such a special industry that brings communities together and people together. COVID-19 has been devastating for the youth sports industry," Silverman said in explaining why the two groups have focused on the segment.
Here are some of the findings of their recent research:
• Nearly half of youth sports organizations say they are in danger of permanently suspending operations if the situation continues and 45 percent of organizations expect less youth sports participation. In addition, 54 percent of parents are worried a program that their child participates in could fold.
• Nearly two in five youth sports programs say they are within three months of shuttering. They have expenses for facilities and staff they must continue to pay. Sixty percent of programs generate more than three-quarters of their revenue from registrations.
• One quarter of parents don't expect to feel comfortable with their children participating until 2021. As a result, 52 percent of parents say they're less likely to enroll their kids in sports in wake of the pandemic.
• Almost all parents said they need to see cases decline in their area before allowing their children to play organized sports. Nearly three in four say it's important that a vaccine exist.
• Sixty percent of parents did say that sports were the most important activity their children participate in.
‍