The World's Game
Increased exposure across America and around the world fuels softball growth.
Since it last appeared in the 2008 Summer Olympic Games in China, fast-pitch softball has yearned to return to the global stage and its dream is finally being realized with its inclusion – along with baseball – at the Tokyo Summer Olympics. No one is happier about this than Craig Cress, CEO of USA Softball.
"Now, with the Olympic Games platform available, more people want to be involved with the game," he says. "We've always had a great following, but when you're able to put a sport back on such a large platform, it provides additional exposure and opportunities for athletes, coaches and umpires to get involved in the game."
Even after fast-pitch softball was dropped as an Olympic sport after Beijing, Cress and his associates at USA Softball continued to advocate for the growth of the sport alongside many partners and neighbor organizations. Now comes the payoff.
"With it being an Olympic year, it has dramatically impacted the workload and where we have allocated resources and personnel," says Cress. Among them is a "Stand Beside Her" tour of the U.S. National Team, presented by Major League Baseball.
Ken Eriksen is the head coach of the 2020 U.S. Women's National Team and Cress plans to be in Japan cheering him and his women on to (hopefully) the Gold. Eriksen is one of the winningest coaches in USA Softball WNT history and currently sits second in wins for the program behind fellow Hall of Fame coach Ralph Raymond.
Fifteen athletes and three replacements comprise the roster of the 2020 U.S. Women's National Team. The full roster and player information can be found on USASoftball.com.
As the Opening Ceremonies in Tokyo creep closer, Team Insight huddled with 1996 and 2000 U.S. softball Olympian Michele Smith and 2004 and 2008 U.S. softball Olympian Jennie Finch, both of whom were flame-throwing pitchers, to get their thoughts on their most vivid Olympic softball memories, their advice to this year's U.S. Olympic women's softball team, their big-picture thoughts on the sport as a whole and their opinions on how the game's equipment makers can be more female-focused during the manufacturing process.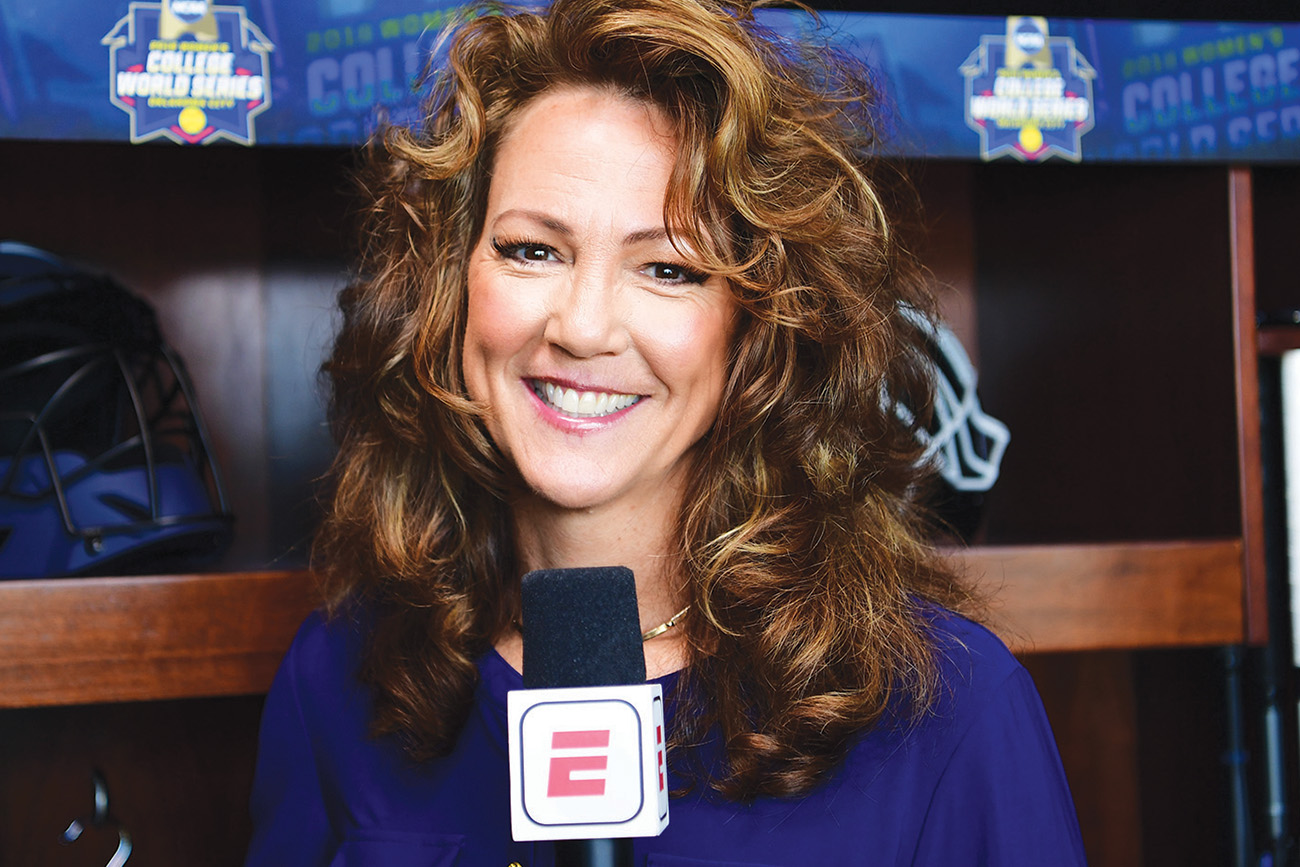 What are your greatest Olympic softball memories?
Michele Smith: Winning the gold medals in both the Atlanta and Sydney Olympics are events I will never forget. But, it's also the sacrifice and the dedication it takes to get to the Olympic Games and then to actually win medals. Winning in Sydney, after losing three consecutive games, is probably one of my most cherished memories.  It teaches you that you have to overcome adversity in life as well as in major events — that you have to persevere and can never give up.
Jennie Finch: There's nothing better than representing your country. The moment of having a gold medal wrapped around our necks in 2004 was the best. It was in Athens, Greece, where the Olympics began. It was the moment we had dreamt about for so long. It was also special because I had been in Lisa Fernandez's autograph line after watching them prep for Atlanta back in 1996 and here I was on a podium as her teammate and other women I had looked up to. All of it was a dream come true. What is the greatest gift is the opportunity to impact and encourage the next generation. To be able to go back (to the Olympics in China) in 2008 as a mom, many special memories are tied up with being a mother, was great. I tried out for Team USA six weeks after giving birth, so (my son) Ace was with me for every step of that journey, which was incredible.
Any advice for this year's U.S. Olympic softball squad?
Smith: You learn very quickly that you have to be prepared for the unexpected. You're not always going to be on your A game. You have to learn to win with your B or C game, that you can never give up and that you've worked your entire life to be in that moment, so embrace it. Most importantly, see yourself winning and stepping on that podium and having that gold medal put around your neck.
Finch: Wear your uniforms proudly and shine on like I know you can. They are so talented and have such amazing gifts. Trust one another, lift each other up, savor every moment and be the best they can possibly be.
How has the fast-pitch softball equipment changed or improved over the years?
Smith: Technology, in general, has improved, as well as the way we train. Therefore, the way our gear performs is an extension of us as athletes. Softball bats are lighter but stronger, gloves are made out of high-quality leather and shoes are lighter, but more supportive. Every aspect of the game has developed to allow the athletes to perform at higher and higher levels.
Finch: Obviously, with time there's more innovation and specialization. When I graduated from college, there was no fast-pitch equipment. That was something developed by Mizuno with input from me when we partnered up, so what's available now is incredible compared to what we had then. To have an entire aisle in sporting goods stores completely dedicated to girls/women, and specifically for softball, is great.
Any words of wisdom – or warning – for softball equipment or apparel manufacturers?
Smith: Always keep the athletes in mind, not the bottom line. How can manufacturers produce gear that can help make the athlete a better athlete, especially for recreational athletes. People will continue to play a sport when it's fun and they feel like they're progressing and getting successful at it. When gear helps athletes do that, it keeps them playing the game.  
Finch: Respect women and elevate women's professional sports. Make sure there are women of all backgrounds at the table making decisions and helping shape the product you sell. We know that female athletes drop out of sports as they enter high school at a higher rate than boys. These girls feel like their time would be better spent in other ways because they don't see a future in sports. It you support women's professional sports and provide a visible and financially viable professional path for these girls, they'll keep playing. It's great for the girls because sports teach so many of those incredible life lessons and because we know there's a correlation between sports and positive behaviors in teen girls. For equipment and apparel manufacturers, you're increasing the overall size of your market and creating loyal customers who, as they become adults, will more than likely make choices about how their families will spend money, since 80 percent of purchasing decisions are made by women. — Mike May