GIRLS' SPORTS OVERVIEW: Volleyball
Digging It
Volleyball sales spike among high school and elite club players.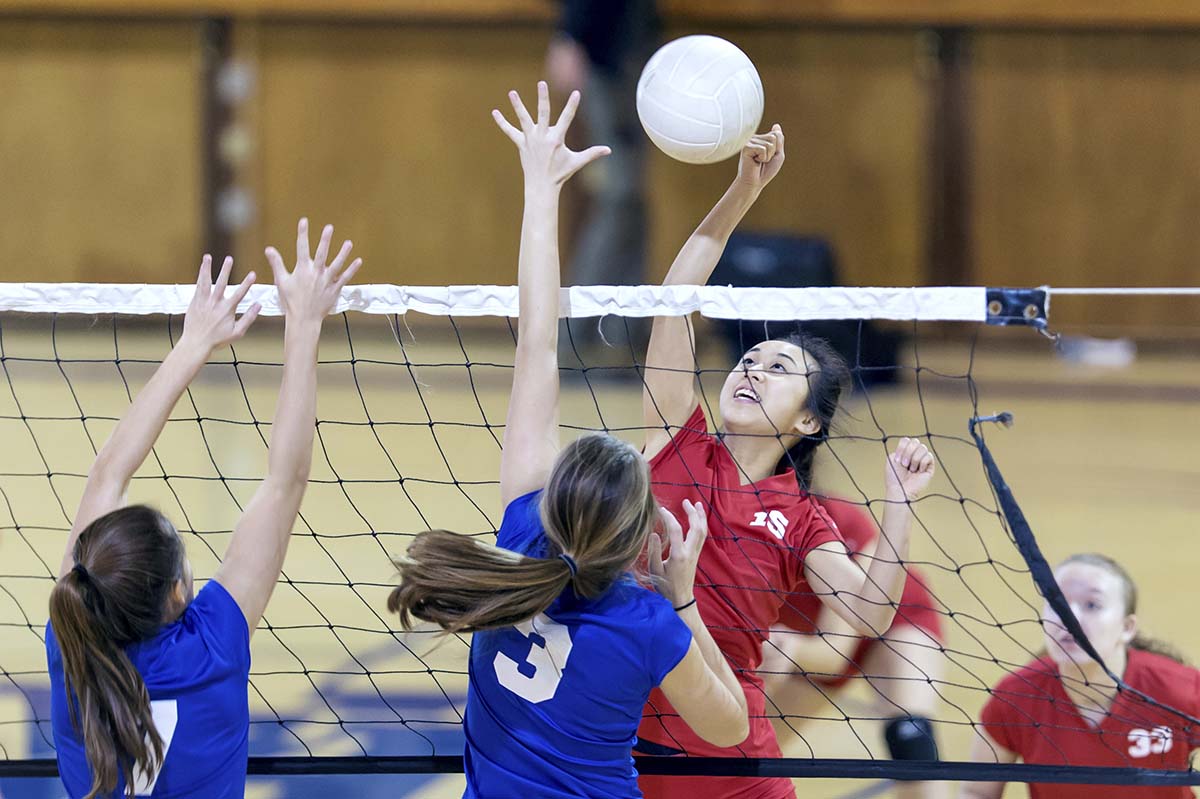 The enthusiasm around women's volleyball is contagious, particularly at the high school level, and the sport shows no signs of a slowdown.
"Volleyball has continued to grow since the 1984 Olympics," points out John Kessel, director of sport development at USA Volleyball. "For more than 30 years, there has been a constant climb of girls' and women's volleyball and now junior volleyball comprises the vast majority of USA Volleyball."
In fact, he points out that 50 percent of USA Volleyball's registered membership is comprised of girls ages 14 and younger. While the global game is popular with both genders, the female version continues to dominate at the high school and club levels in the U.S.
Kessel attributes much of the current growth to the fact that volleyball is fun and exciting — and extremely safe, on a par with swimming and cross-country. Unlike basketball, soccer or other team sports in which even occasional contact can occur, girls' volleyball has no fouls or physical contact.
"There are a lot of girls and women who like that aspect of the game a lot," Kessel says. A further attraction is that there are more than 15,000 volleyball college scholarships available to female players.
The sport's main challenge is the need for more facilities and nets to accommodate young players. Part of the solution, according to Kessel, is to encourage small-sided team play such as 3X3, which takes up less space in the gym and gives players more opportunities to touch the ball, thus improving skill levels. He expects the upcoming Olympic Games in Tokyo to provide a boost to the sport, especially because 3X3 will be played there.
Although there's no pro volleyball in the U.S. – other than the beach game – Kessel anticipates that there will be a women's pro league within the next couple of years. In the meantime, he says, "we will continue to see growth, especially in women's doubles beach volleyball, which offers college scholarships."
For many team dealers, volleyball offers steady, year-round business thanks to scholastic and club level play. California Pro Sports' Kim Karsh reports that his volleyball sales are very strong, with women accounting for about 60 percent of the business. Likewise, Dale Keith at Duke's Sporting Goods is equally enthusiastic and says that independent and school volleyball are both doing well.
BY THE NUMBERS
In 2018-19, women's high school volleyball posted a 1.4 percent gain, adding more than 6000 new participants. Over the past five years, women's high school volleyball participation rose 4.8 percent and has seen a spike of 12 percent for the decade. (Source: A4)
Trailing only outdoor track and field, volleyball was the second-most popular girls' high school participation sport in 2018-19, boasting 452,808 players.
(Source: NFHS)
Retail sales of volleyballs totaled $18.1 million in 2018, with 60 percent of intended users being female.
(Source: NSGA)