Otherwise
The so-called 'specialty sports' have become profitable priorities for team dealers.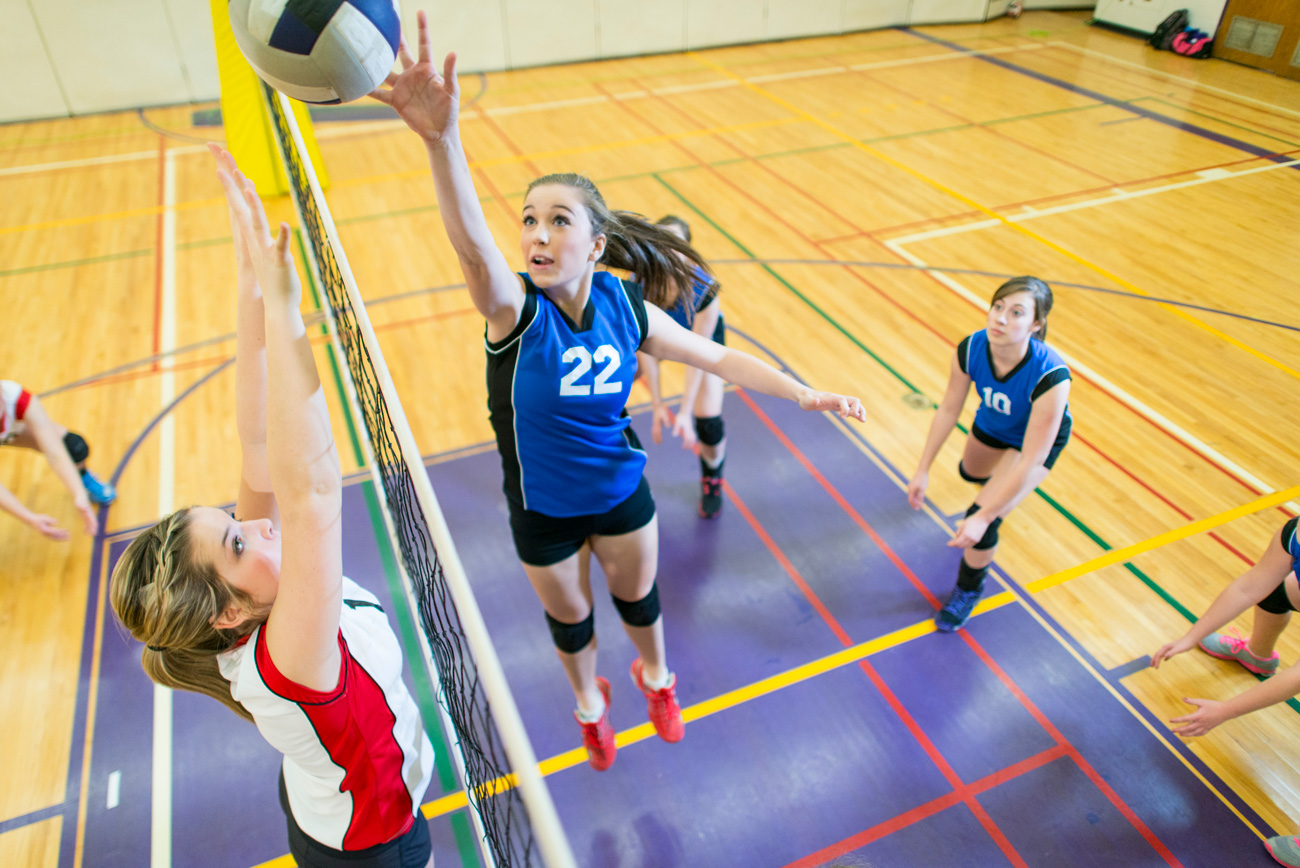 There's no denying that the vast majority of team dealers and local sporting goods retailers spend a large percentage of their time stocking, selling and delivering product connected with the "major" sports of football, basketball, baseball, softball and  – to some – soccer. But in a changing world that demands everyone adapt to a new reality, the "other" sports, which include – but are not limited to – volleyball, track and field, swimming, cross-country, wrestling, lacrosse, field hockey, ice hockey, rugby, cheerleading and tennis, make a case for being just as important to a dealer's bottom line.
Perhaps they even fall into the COVID-19-created category of, "Any sport that is playing these days is a major sport."
While these other sports may be classified as specialty to some, their rising levels of participation are beginning to rival and rub elbows, so to speak, with the majors. So while no sport will ever rival football for sales because of its place in America and the large number of items needed by each player, many team dealers would agree that the smaller sports are gaining ground.
Examples of their increasing importance abound around the country.
For example, in New Jersey girls are playing varsity volleyball in the fall and boys are playing in the spring — and in between many of those same athletes are playing club/travel volleyball. That opens up year-round opportunities for Darrow's Sporting Edge in Whitehouse Station, NJ, which caters to all variations of the game — inside gyms, on sand courts and outdoors on grass courts.
"We sell balls, knee pads, undergarments, nets, socks and some uniforms," reports salesman Larry Hansen, who adds that the only thing they don't stock in volleyball is footwear. "But, we will order the shoes, if that's part of the order."
Wrestling is another specialty sport that plays to Darrow's strengths, where it sells shoes, knee pads and singlets — although Hansen admits he loses most of its wrestling business to vendors who specialize in wrestling. "The wrestlers get a lot of their stuff from vendors who have a booth at wrestling tournaments," he says.  
One of the similar challenges in the smaller sports, Hansen says, is that far too often coaches and players will pursue purchasing options online and then contact Darrow's at the last minute in an effort to get a quicker delivery for a cheaper price.
"People will call us on a Thursday morning in an effort to get something by Saturday morning," says Hansen. "The best we can do, in many cases, is give them a shirt with a number on it."
Selling Specialty in a Pandemic
In Wilmington, DE, Bob Hart, owner of Al's Sporting Goods, admits that selling anything in sports right now is a grind and specialty sports are no exception. "It's tough right now since none of our fall sports are being played," he says of the schools, clubs and travel teams in the tri-state area of Delaware, New Jersey and Pennsylvania.
Under normal circumstances, Al's has a good relationship with club teams in volleyball, but the school business has never been a strength for that particular specialty sport. "Club and school volleyball are really separate for us," says Hart. "There are different people in charge and making decisions for club and high school volleyball."
In wrestling, Hart says his sales are restricted to singlets, head gear, knee pads and the disinfectant used to clean the pads. "Our disinfectant sales have picked up in recent months," says Hart.
When it comes to selling lacrosse, another growing specialty sport, Hart has mixed feelings even though the sport has "become bigger than it used to be."  
That's a good thing, but the downside is that while schools turn to him for uniforms and equipment when they first start a lacrosse program, as time moves along and a program becomes successful and more established, the experienced players and their coaches tend to start purchasing their lacrosse gear online or from lacrosse specialty stores.  
Meanwhile, in Ohio and West Virginia volleyball seems to get bigger every year at both the high school and travel level, which is good news for Zide's Sporting Goods, Marietta, OH, whose owner Rod Zide sells volleyball in two states since his business is based along the state line.
The passion that players, coaches and parents have for the sport of volleyball tends to positively impact sales, as it does for most of the specialty sports.
"Teams are spending money to properly and professionally equip their players," says Zide, who sells volleyballs, uniforms, knee pads, shoes, socks, practice accessories and the actual net systems.
The key to successfully selling any smaller sport for Zide's Sporting Goods is a strong, positive, mental attitude by his sales force. "My staff makes a sincere effort to consistently touch base with every coach in every sport at every school in order to give them great service with the same enthusiasm," says Zide.
Girls' Sales Are Spiking
In Indiana, volleyball is thriving, especially girls' volleyball, and now boys' volleyball is a sanctioned high school sport in Indiana.
According to Jim Brown, salesman at Kratz Sporting Goods in Clarksville, IN, volleyball continues to grow in the Hoosier state, in spite of the COVID-19 pandemic, and he sees the potential for further expansion.
"If as many boys in Indiana played volleyball as girls do, volleyball could possibly rival basketball as the top sales category for us," he says.
As in most states, in Indiana many of the girls who are playing high school volleyball are also playing travel volleyball — and they all buy from Kratz Sporting Goods, ranging from  uniforms, spandex socks and shoes to nets, ankle braces, volleyballs, equipment bags and practice gear.
While Brown and his associates at Kratz sell volleyball throughout the year, there is a selling strategy which they follow and it works. "The key to our volleyball business is to cater to the clubs," Brown explains. "That business carries over to the high schools since you have the same players and many of the same coaches."
And then there is cheerleading, which Brown says it has its own personality. "Cheerleading is its own animal," he says. "Most of our cheerleading business is with elementary and middle school programs."
Seamless In Florida
Down in south Florida, passionate volleyball players are making a seamless transition from their high school seasons in the fall to their travel teams that compete in the winter and spring. For Joel Dunn, a salesman at Pro Performance Sports in Miami, that means he keeps selling and delivering volleyball product throughout the year.
"Both girls' high school and club volleyball teams are purchasing volleyballs, shoes, cushioned socks, player packs and uniforms from me," says Dunn, who adds that in the spring he then sells boys' high school volleyball. He also notes that his volleyball business is stronger with private schools than with public schools.
The specialty sports fall into the COVID-19-created category of, "Any sport that is playing these days is a major sport."
Being in a warm-weather state such as Florida, Dunn does a nice swimming business but admits that he is competing against a handful of brick-and-mortar swimming retail stores plus a few online retail specialists that focus specifically on swimming, many of whom travel to big weekend meets to sell directly to swimmers and their families.
"Just as there are running and soccer specialty stores, there are companies that are part of a specific sport's vertical culture that cater to the needs of those athletes in those sports and that's especially the case in swimming," Dunn says. "I do some business in swimming, but not a great deal."
Out west in Ogden, UT, Sav On Sporting Goods generates the vast majority of its business from five traditional team sports, as roughly 80-85 percent of its revenue comes from football, basketball, baseball, softball and soccer. But then volleyball and wrestling help contribute to bottom line.
Sav On Sporting Goods does more business with volleyball clubs than with school-based volleyball teams, according to owner Justin Nakaishi, who sells primarily volleyballs, nets, antennas, ankle braces, knee pads and shoes from us.
Wrestling is one of the smaller revenue segments for Sav On, but Nakaishi has the capacity to sell more singlets, knee pads, headgear, matt tape and footwear, if and when there's a local surge in wrestling participation.